Eurovision Bingo rules for tonight!
Get ready to mark your Eurovision Bingo cards! Of course, if you want to have a shot of drink each time you spot one of these things, you are welcome, but drinking is not compulsory. You can just shout "Hola, mi bebébé. Llámame, llámame!" instead, or whatever you fancy. You do you. Here is what I have got on my list:
A costume change!
Ludicrous musical instruments!
A cynical key and/or tempo change!
Someone says the evening/songs have been "wonderful"!
Unnecessary use of the French language!
Vigorous hand-washing!
Costumes with cut-outs!
Someone jumps off the stage!
A guitar solo!
Spooky ghost wraiths!
Someone in the crowd is waving a Ukrainian flag!
Someone is back performing at Eurovision again!
I'll try and call them out. And also try not to get into complicated arguments about musicology as to whether something is technically a key change or not. We all know that cynical rising key change for the final set of choruses when you hear it.
Should you give a wolf a banana? I'll save you Googling it, yes, wolves have been recorded eating fruit in the wild. I tried to give my own domesticated wolf a banana earlier, but Willow just looked at me like I was an idiot. Sausage dogs can be like that.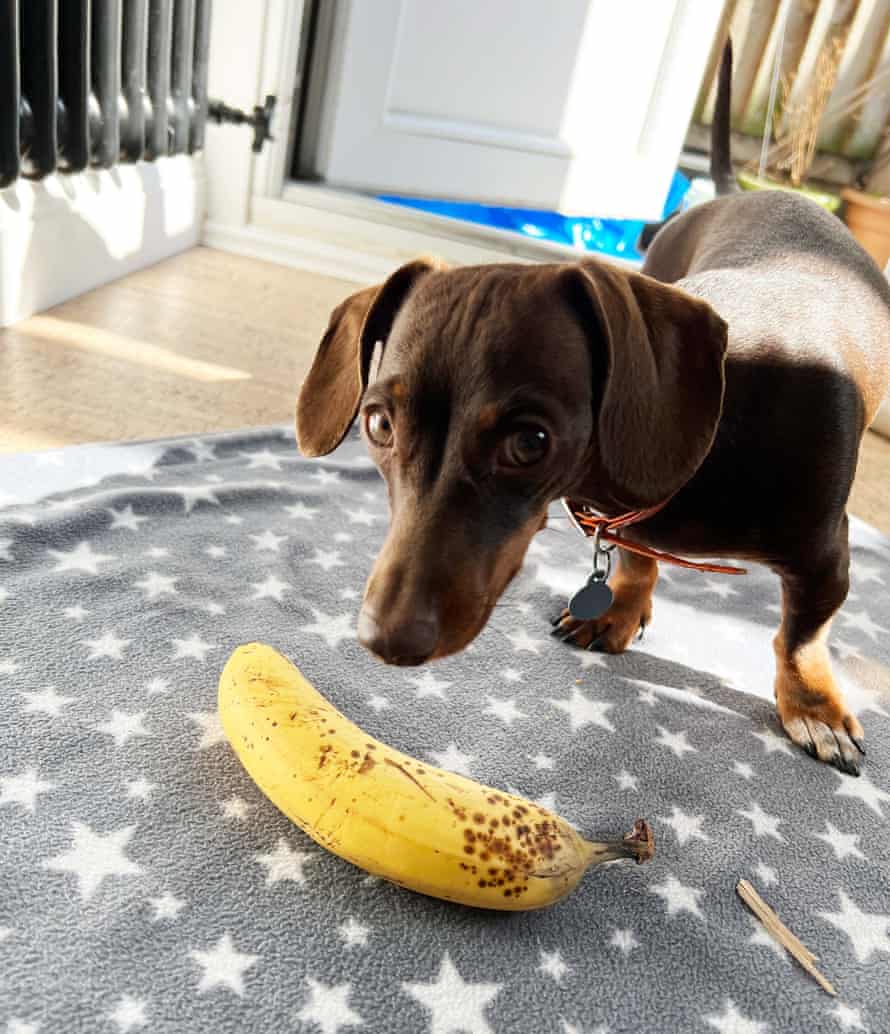 7. Norway: Subwoolfer – Give That Wolf a Banana
Keith and Jim, the two singers, claim to come from the moon and that's probably the least silly thing about this song which I adore. It has strong What The Fox Says vibes to it, and it is just everything I love about Eurovision encapsulated in three minutes.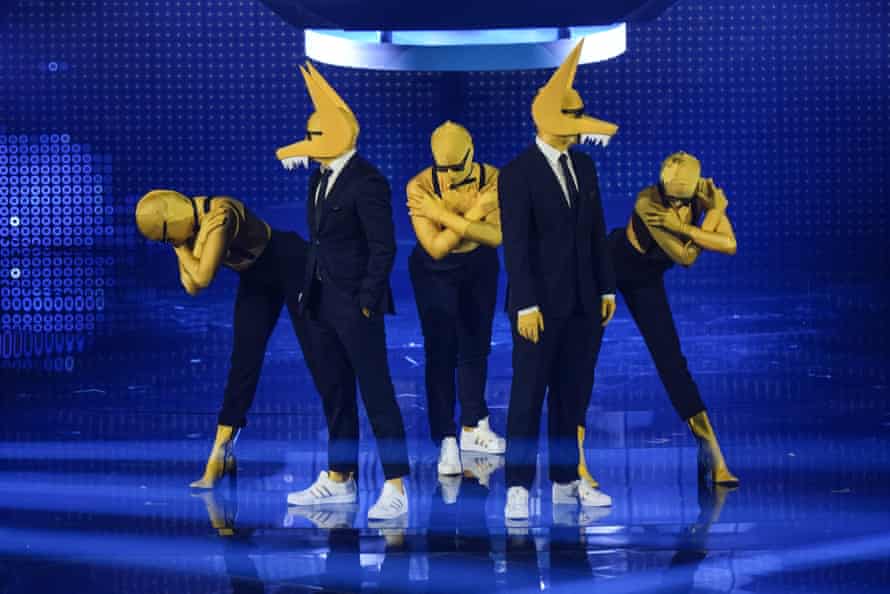 It won't win this year, and it probably wouldn't win any other year, but come on, where else do you get stuff like this on your tellybox on a Saturday night?
Oh I like this A LOT but it sounds like it could be an entry by Azerbaijan from 2008. No bad thing in itself, but I would not have thought the French entry would sound like this.
6. France: Alvan and Ahez – Fulenn
Each year to make live blogging more dangerous I avoid watching or listening to the "big five" entries so you get my genuine surprise and first impression. But I also have to get them all typed out during the course of the song. And my first is WTF this is France?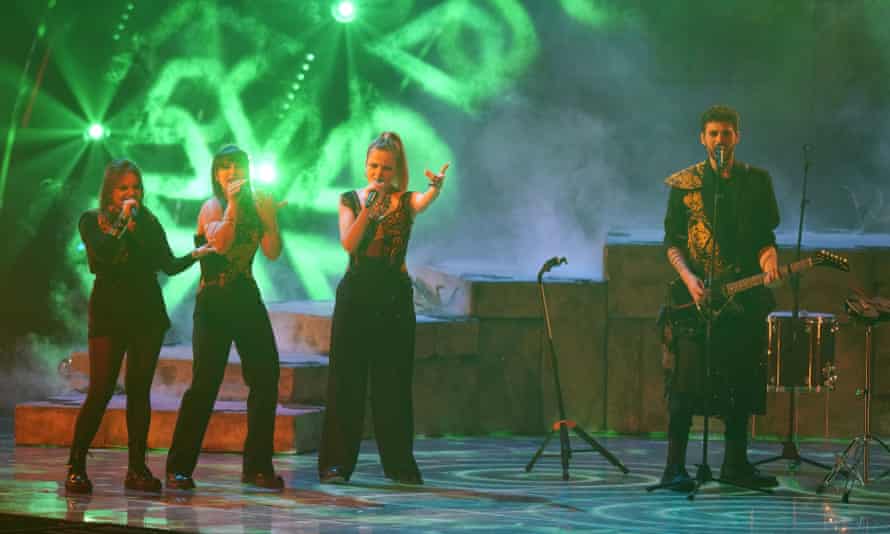 And oh I was right:
Alright, I will concede that the bits where things are projected on stuff perks it up a bit, but this is definitely a "grin and bear it" three minutes of the show. Only twenty songs left for me to make terrible puns like this you will be pleased to know.
5. Switzerland: Marius Bear – Boys Do Cry
Here is Marius Bear with Boys Do Cry. The Cure beg to differ. This might be a good time to put the kettle on because no amount of over-active hand-waving during this song can lift it out of the doldrums for me.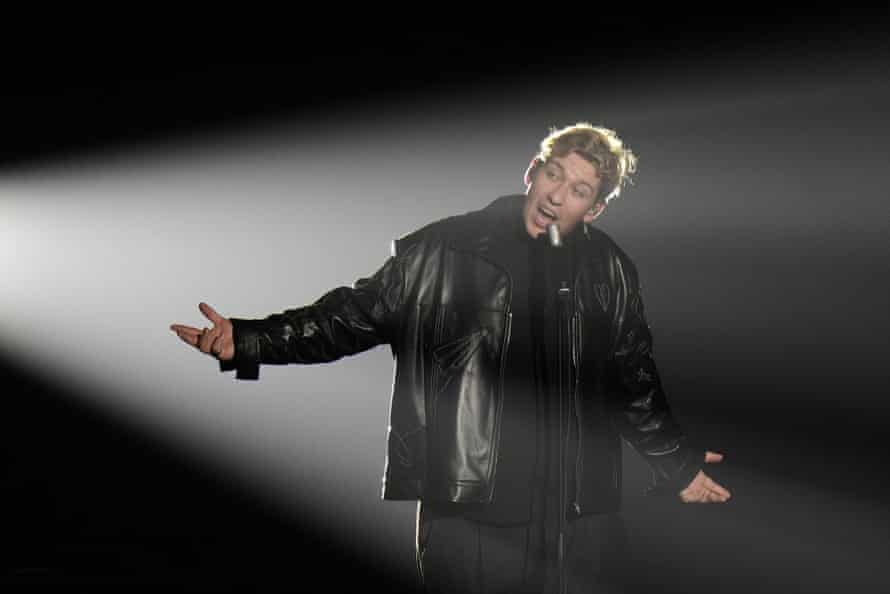 Wordsmith Richard Osman has just described them as "like a bat out of Helsinki" but the big question for me is, is he young enough to be getting his kit off like that on television?
4. Finland: The Rasmus – Jezebel
Starting like the clown from It with a balloon but also wearing Paddington Bear's yellow mac away kit, it is The Rasmus, some two decades after their massive international hit In the Shadows.
This notably, is not as good as In the Shadows, but is quite a fun slab of gothy-emo-rock or whatever genre it is if you are doing Eurovision but with guitars and eye-liner.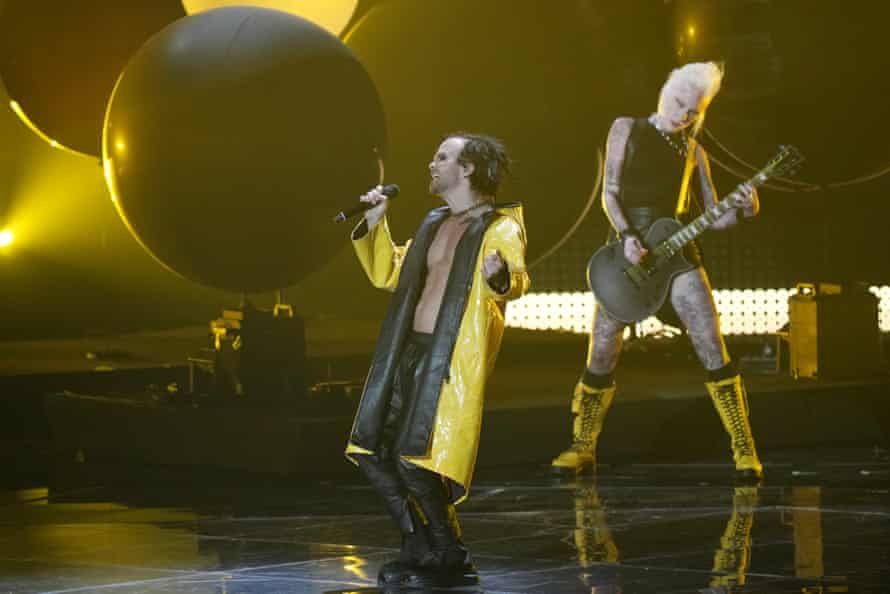 Hopefully The Rasmus inevitably not winning this year is the final answer to all those people who say "Why doesn't the UK just send established bands to Eurovision".
Now I must confess I thought the staging was a little unambitious and self-absorbed, and I also saw someone on social media complain that "nobody needs synchronised Enya". However Maro rather generously invited two of the people she defeated in Portugal's national final – Diana Castro and Milhanas – to join her backing choir so they would still get to Turin. Awwwwww, bless.
3. Portugal: Maro – Saudade, saudade
This has grown on me. I thought she had a distractingly over-expressive face when delivering her performance in the semi-final, but it seemed to go down well in the room. "Saudade" is one of those untranslatable words, in Portuguese it means a feeling of sadness at missing something but also the joy of having something to miss. Presumably a bit like how Chelsea fans feel about cup finals right about now.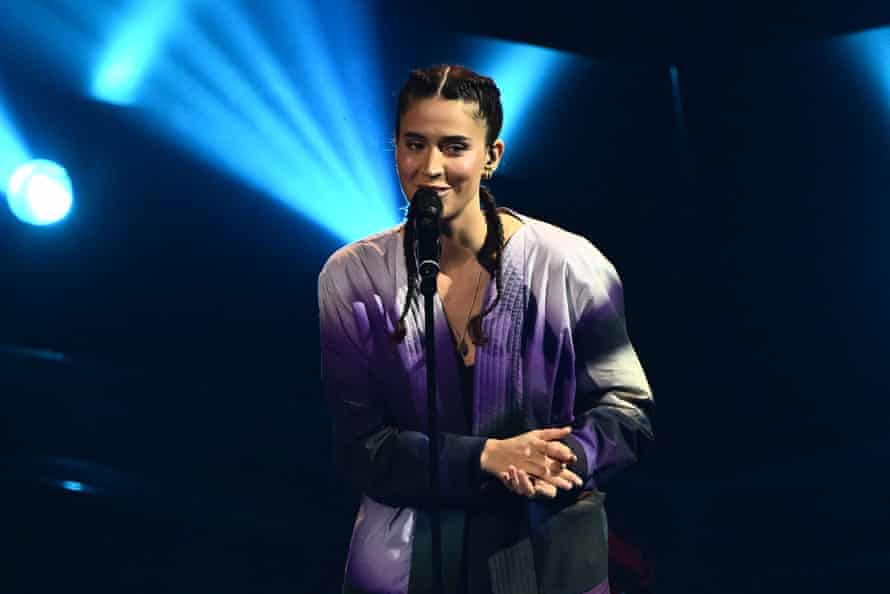 The chorus goes:
Hola, mi bebébé,
Llámame, llámame
I'm no Spanish expert but, they've surely put too many syllables in most of those words, haven't they?
WRS is a play on the main man's surname, which is Ursa or something, meaning bear. Those cut-outs in those women's dresses are certainly nearly revealing their ursas, aren't they?
2. Romania: WRS – Llámame
If you played this to me without giving me any details, I would have assumed this was a Spanish entry, the chorus is in Spanish, the beat is Spanish, the look and feel is Spanish. But they are from Romania.
This lot all met while studying at Leeds apparently, although I don't think there is much chance of them knocking the Wedding Present or Sisters of Mercy off their perch as the city's greatest musical exports in my book, but this has really grown on me.
1. Czech Republic: We Are Domi – Lights Off
And we are off. Now the studio version of this comes with lashings of autotune on her vocals. The live one, does not, and is IMHO all the better for it. Casper Hatlestad built that customised bowed guitar himself. Give yourself a ludicrous instrument on the bingo card.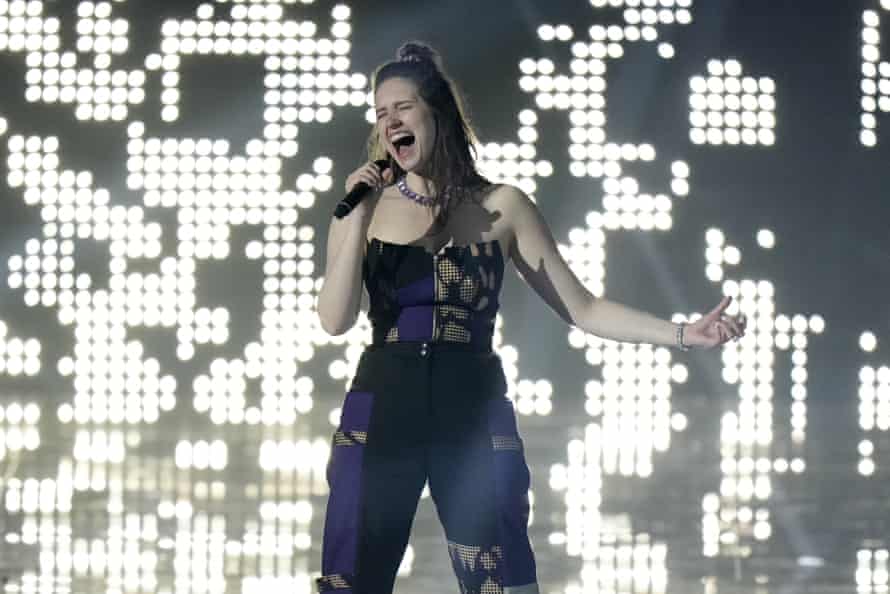 Mika giving us our first Eurovision Bingo of the night – unnecessary use of the French language! No song is sung in French tonight, which is possibly, I believe, the very first time. The French entry is in Breton. I think they should have made all the French bits be Breton all evening as well.
Three Ukrainian friends – Senia lives in Mexico, Natalia and Katarina in Malta – came to Turin to show support for their country's "brilliant" song. "It will be no 1, without a doubt," said Senia.