If I'm Root – for avoidance of doubt, I'm not – no chance I'm turning my back on SJ Broad, after the events of the winter.
"There's no rush," says Heckingbottom of his team's task for tonight. He identifies Forest as a counter-attacking side – I'm not sure Cooper would have that – noting that on Saturday, they scored with their first attack after Blades had started well. He wants his team to be patient, and thinks the score may stay the same for a while.
Over the PA, they're playing Born Slippy. I don't actually love the end of it, but I can't think of many, if any, opening bars that give me that same shiver of total happiness, rooting me in a time and place – Robert Miles' Children, maybe. Obviously that's partly because I was young then, but not, I don't think, solely because of that – there's just something about the actual music. Anyway, feel free to send in your equivalents.
"As you say you've watched a fair bit of Forest this season," says Harriet Osborn, "I'm curious to know your thoughts on Ethan Horvath. Considering he was able to hold Liverpool to a single goal in that FA Cup tie, along with what he did last summer, he seems a bit too good to be a backup. Certainly to be content with being a backup. Should he move? Should he start? Or am I just referencing the only good things he's done in two years?"
He's not played enough, or on telly enough, for me to have a sensible opinion about him. But yeah, at 26 he'll probably feel he needs to be playing.
Steve Cooper tells Sky he'll try and win the game, as he does with every game. Ryan Yates is carrying a shoulder knock – "You try telling him he's not playing," he chortles.
"I spent 3 years living with a Blades fan," confesses Nick Spray. "He had 'Blades' tattooed on his leg. He definitely called them 'Blades'. Never "the Blades'."
"Nah, you're thinking of Pixies," says Matt Dony on Thegate. "It's an easy mistake to make."
Actually, it was Buzzcocks.
On which point, Robin van Persie's son Shaqueel has just signed for Feyenoord. Look at his face! Just look at his face!
Oh man, Sky are showing highlights of the first leg, and they've just cut to David Johnson, gooning in the away end after Brennan's goal. I've seem that a few times since the weekend and my eyeballs have started sweating every time; I've not a clue how parents of players hold it down.
For that reason, I wonder if Jimmy Garner might sit a little deeper than usual. When he joined Forest last season, he was a number 6, and over the course of his loans has developed into an 8, and I'm sure Cooper would like him to play his normal game. But someone needs to get, er, "in and around" Berge, and that might be his brief.
Looking at the "The Blades" line-up, if they're going to do this, chances are they'll need their front three to get this done. It's not often you see a 3-4-1-2, never mind one playing another, and if I'm Paul Heckingbottom, I'm ordering my attackers to gang up on Forest's back three whenever possible.
Email! "Just a tiny point," says Rob Jacques, "but it's either 'Sheffield United' or 'The Blades'. There are no circumstances whatsoever under which the team can be referred to simply as 'Blades'.
I'm intrigued by this, I'm sure I've heard locals calling them that when visiting as an away fan, but perhaps I'm confusing them with Birmingham, "Blues". In fairness to, er, me, drink had been taken.
In particular, I've been impressed with Brennan Johnson – son of David, formerly of Ipswich, but probably not named after Mark of Panini stickers fame.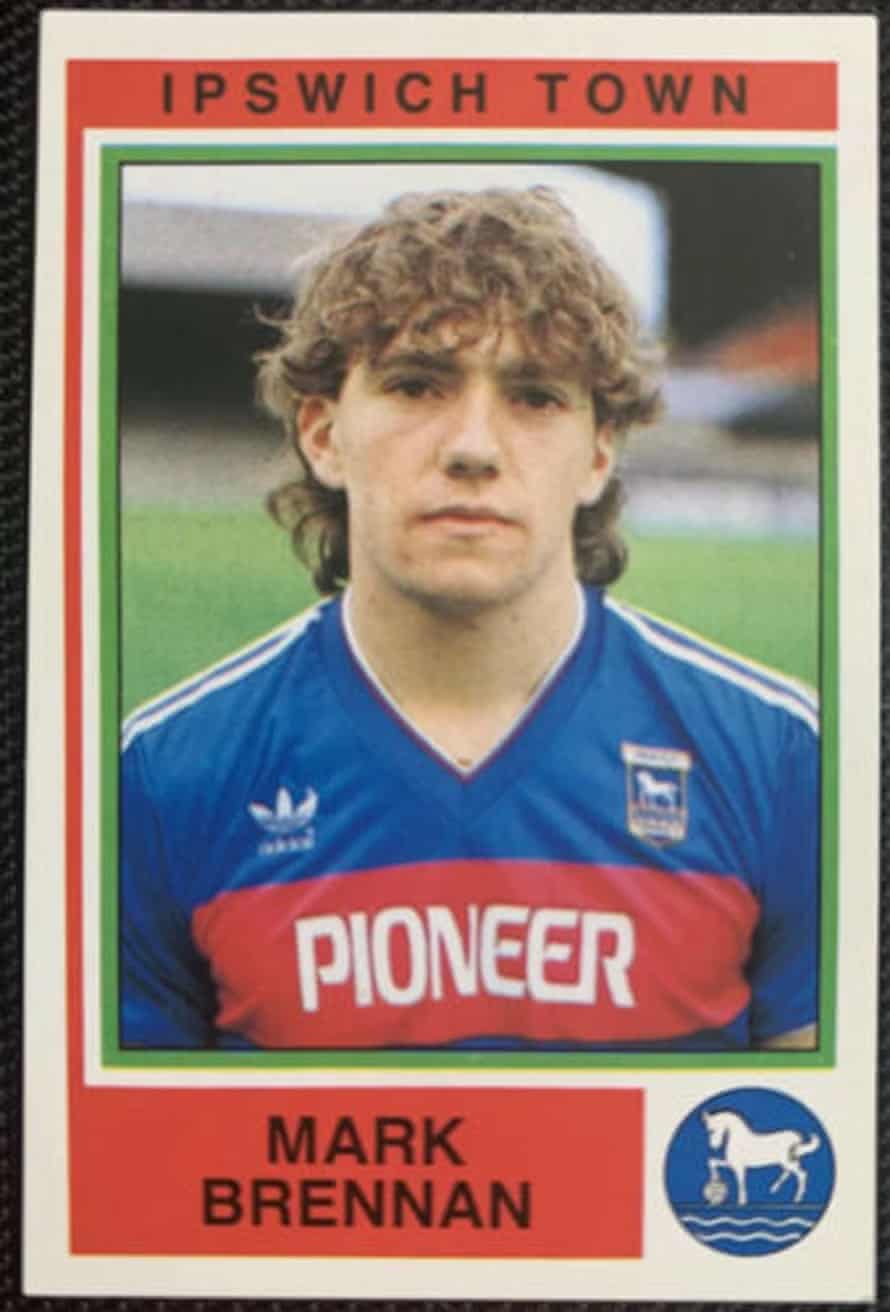 Anyhow, he looks a talent, quick, intelligent and excellent running with the ball. I'd love to see how he gets on the Premier League, and at some point, whether next season or not, whether with Forest or not, I'm sure that'll happen.
I've seen more of Forest than Blades this season, and what a breath of fresh air they've been. Obviously Fulham have trounced the division, scoring a ridiculous 106 goals, but otherwise, only Bournemouth, with 74, have more than Forest's 73, and next after them is Huddersfield with nine fewer.
Forest are, as expected, unchanged, while Blades make two alterations: Enda Stevens is injured, so his place on the right of midfield goes to George Baldock, while Rhys Norrington-Davies is in for Ben Osborn, who's on the bench.
Nottingham Forest (3-4-1-2): Samba; Worrall, Cook, McKenna; Spence, Yates, Garner, Colback; Zinckernagel; Johnson, Surridge. Subs: Horvath, Figueiredo, Davis, Laryea, Mighten, Cafu, Lolley.
Sheffield United (3-4-1-2): Foderingham; Basham, Egan, Robinson; Baldock, Norrington-Davies, Norwood, Fleck; Berge; Gibbs-White, Ndiaye. Subs: A. Davies, B. Davies, Uremovic, Osborn, Hourihane, Jebbison, Osula.
Football is a parochial, traditional, protectionist affair, so it won't surprise you to hear it said that this should be a Premier League fixture. Two grand old clubs with glorious histories, who hail from big cities and boast serious followings, need to be in the top flight for the gratification of those who watch other teams in that division. Makes sense, right?
Except football is also a precise, meritocratic, competitive affair, so it also won't surprise you to hear it said that no team has any business playing in any competition unless they earn the right so to do on the pitch. However much

I
one might fancy visiting the various hostelries around their grounds.

Forest were relegated in 1999, and since then haven't got all that close to a return, losing three playoff semis – most recently, in 2011. It's been a long schlep.
Blades, on the other hand, have sunk lower – they spent six years in League 1 between 2011 and 2019 and are yet to win promotion through the playoffs in eight attempts – but managed two straight seasons in "this league" between 2019 and 2021. As such, they'll feel confident they can make it again, because there are several players in their squad who were part of that surprise Chris Wilder-inspired renaissance.
They'll have to go some, though, because Forest are on a buzz. After losing their first four games and taking one point from their first seven, Steve Cooper replaced Chris Hughton as manager with transformative effect. Though he won five of his first six, it's in the run-in that everything really changed, a young, dynamic, ridiculously likeable side taking 29 points out of the last 36 available. If they play well tonight, it'll take something serious to stop them reaching Wembley, to meet Huddersfield a week on Sunday.
United, though, cannot be discounted. In Iliman Ndiaye and Morgan Gibbs-White they have two pacy, brave and skilful strikers, and if Sander Berge has a good day behind them, they'll have chances to retrieve their 2-1 first-leg deficit. This is going to be intense.
Kick-off: 7.45pm BST