Russian airstrikes target Mykolaiv and Donbas regions
Russia attacked Ukrainian forces with airstrikes and artillery in the east and the south, targeting command centres, troops, and ammunition depots, the Russian defence ministry said on Sunday.
Maj Gen Igor Konashenkov, spokesperson for the defence ministry, said air-launched missiles hit three command points and four ammunition depots in the Donbas, Reuters reported.
In Ukraine's southern region of Mykolaiv, Russian rockets struck a mobile anti-drone system near the settlement of Hannivka, about 100km north-east of Mykolaiv city, Konashenkov said.
He added:
Rockets and artillery hit 583 areas where troops and Ukrainian military equipment amassed, 41 control points, 76 artillery and mortar units in firing positions, including three Grad batteries, as well as a Bukovel Ukrainian electronic warfare station near the settlement of Hannivka, Mykolaiv region.
Typically at the World Economic Forum, Russia would have its own house to showcase its business leaders and investors.
This year, Reuters is reporting that Ukrainian artists have dressed up the space on the main street of Davos in Switzerland into a "Russian War Crimes House".
"This is a place where all influencers and all decision-makers of the world come together," the artistic director of Kyiv's PinchukArtCentre, Bjorn Geldhof, told Reuters TV.
"What is happening in Ukraine will define tomorrow."
Boris Johnson, prime minister of the UK, spoke with Volodymyr Zelenskiy today – Sunday evening in both the UK and Ukraine – about Russia's blockade of Odesa, Ukraine's largest shipping port, Reuters is reporting.
The blockade of Ukraine's ports has been a growing concern for world leaders as many continue to warn about global food security, in particular for developing countries. Before the invasion in February, Ukraine was known as the bread basket of Europe, exporting 4.5m tonnes of agricultural produce a month through its ports – 12% of the planet's wheat, 15% of its corn and half of its sunflower oil.
Last week, Antony Blinken, the US secretary of state, accused Russia of "using food as a weapon" with its blockade of ports.
In Kharkiv, some residents displaced by Russian shelling had been living underground for months in a metro station. Today, they had to leave – authorities plan to restart the subway system this week and are providing temporary housing for those made homeless in student dormitories,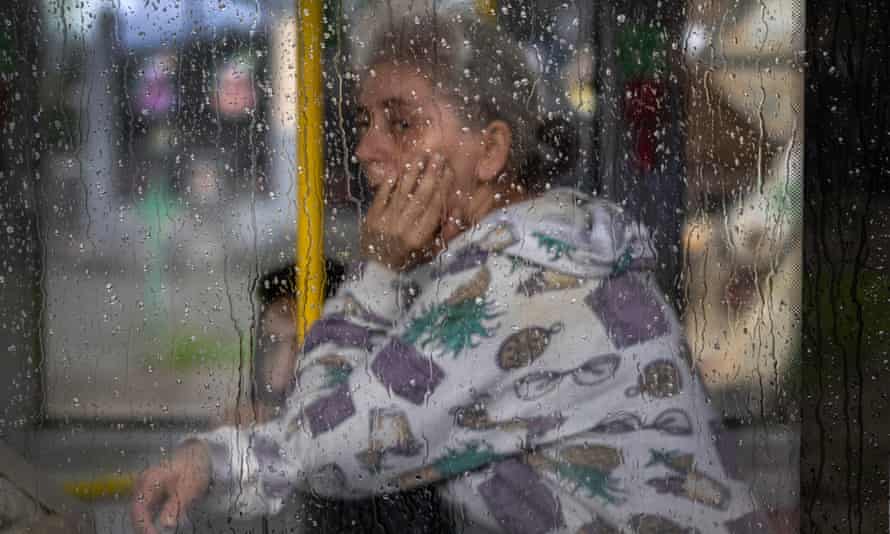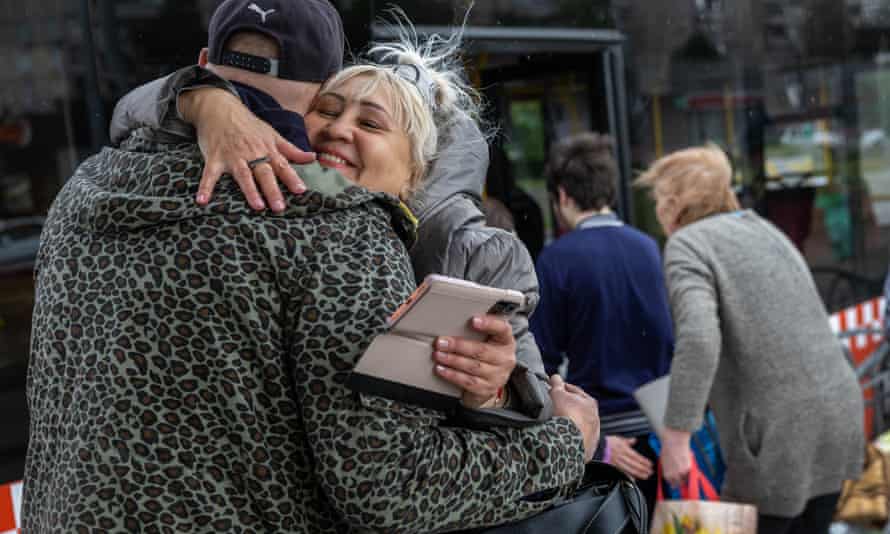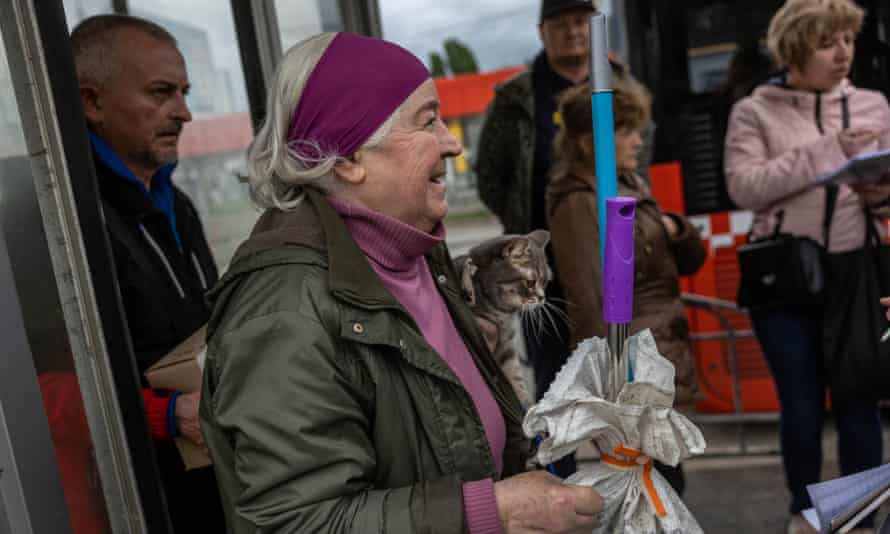 Some scenes from around Ukraine today: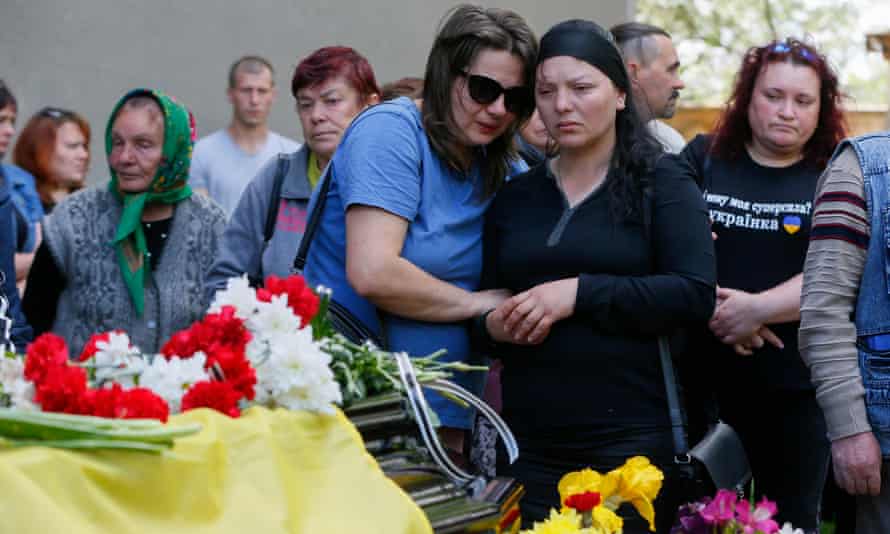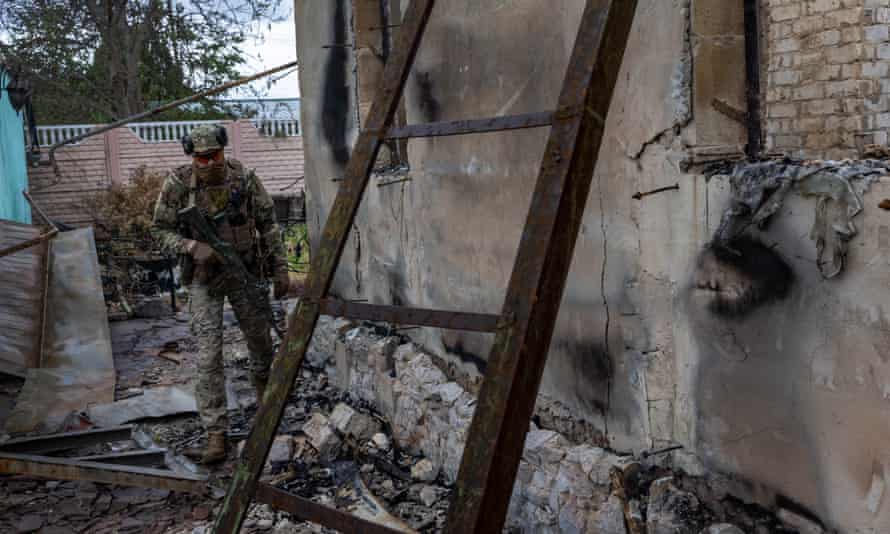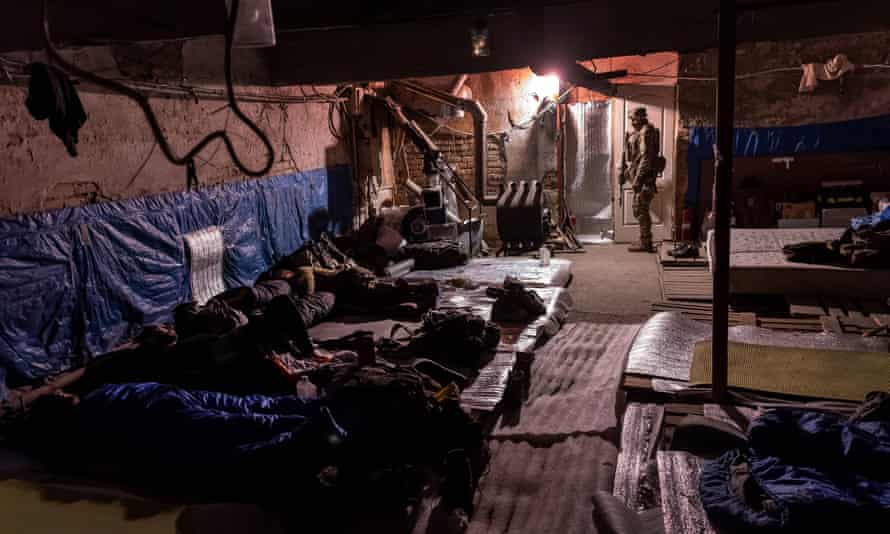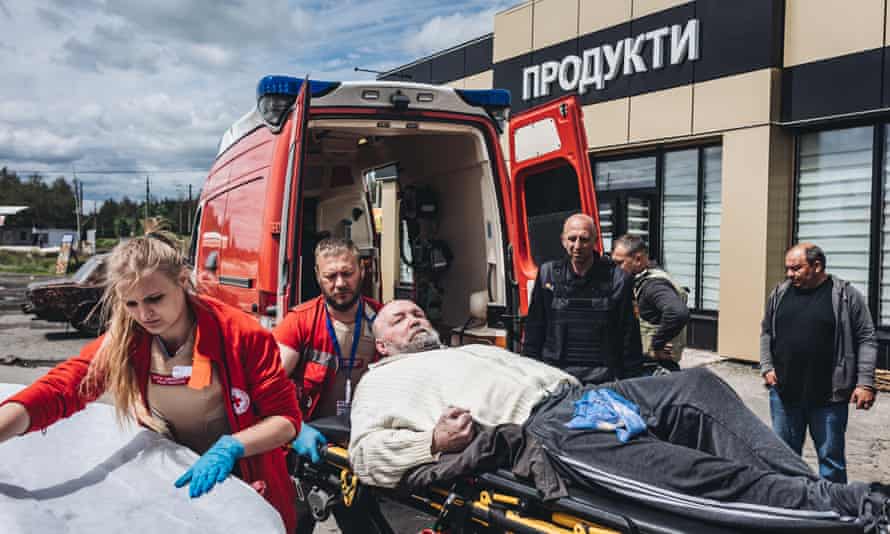 Russia ready to resume peace talks
Russia is willing to resume peace negotiations, Russia's lead negotiator said Sunday, but the initiative to continue them is with Kyiv.
The Associated Press is reporting that Kremlin aide Vladimir Medinsky said in an interview with Belarusian TV that "Russia has never refused talks".
"For our part, we are ready to continue the dialogue," Medinsky said.
"Freezing talks was entirely Ukraine's initiative," Medinsky said, adding that the "ball is completely in their court".
Talks between Russian and Ukrainian delegations have been held regularly both in person and via video-link since the Russian invastion began on 24 February. In March, the Ukrainian and Russian foreign ministers met for inconclusive talks in Turkey, followed by a meeting of the delegations in Istanbul, which also failed to bring about concrete results.
On Tuesday, Kyiv's lead negotiator Mykhaylo Podolyak said that talks with Moscow were "on hold".
After Manchester City won the Premier League title, Ukrainian player Oleksandr Zinchenko wrapped the Ukrainian flag around the trophy and got emotional:
A Russian attack on Malyn, a city in the Zhytomyr oblast, has killed at least one person, according to the governor of the oblast.
Tymofiy Seidov, 8, was the last child left behind in Kutuzivka, a ruined village in north-eastern Ukraine. For 87 days, he lived with 23 others in the almost pitch black 40-by-five-meter basement below the ruins of two-story kindergarten and medical center.
When a benefactor read about his family's plight in the Guardian this week, he got the chance to leave the bomb shelter for the first time in three months and escape to safety. Instead of relief to finally to see the sky once again, however, Tymofiy responded with fear.
"He kept telling me, 'Mum, let's go back inside, Mum, let's hide, Mum, let's not be out in the open,'" said his mother, Rita Sotnikova.
Read more here:
The Moscow-installed mayor of Enerhodar, a southern city of Ukraine and the location of Europe's largest nuclear power plant, was wounded in an explosion Sunday, AFP is reporting.
Andrey Shevchik was appointed mayor of Enerhodar after Russian troops took control of the city and the nearby Zaporizhzhia nuclear plant.
"We have accurate confirmation that during the explosion the self-proclaimed head of the 'people's administration' Shevchik and his bodyguards were injured," Dmytro Orlov, the elected mayor of Enerhodar, said on Telegram.
Orlov said that they were in hospital "with injuries of varying severity", but nobody else was injured in the blast. Russian news agency RIA Novosti reported that Shevchik was in intensive care.
Zelenskiy: Ukraine may lose up to 100 soldiers a day fighting in the east
Ukraine may lose up to 100 soldiers a day fighting in the eastern region, president Volodymyr Zelenskiy said Sunday.
In a bit of lighter news, the National Opera of Ukraine raised its curtain in Kyiv for the first time since Russian forces invaded in February.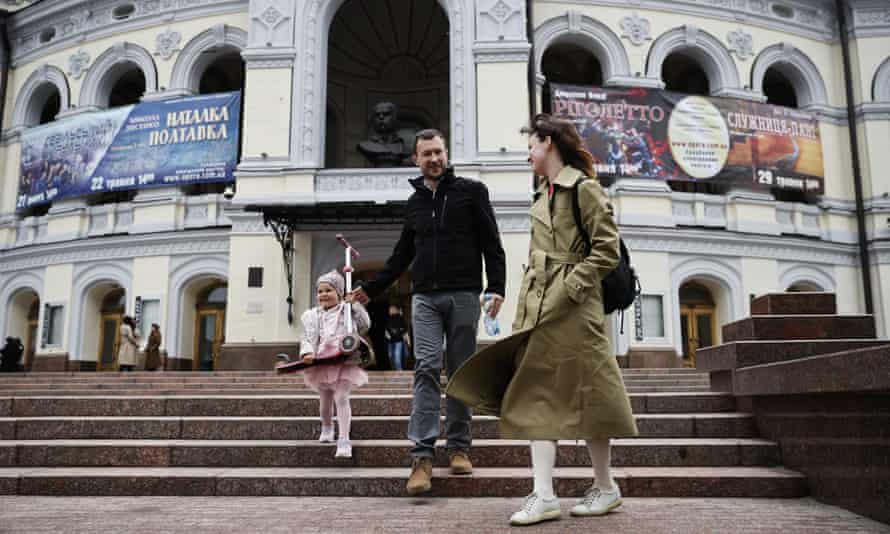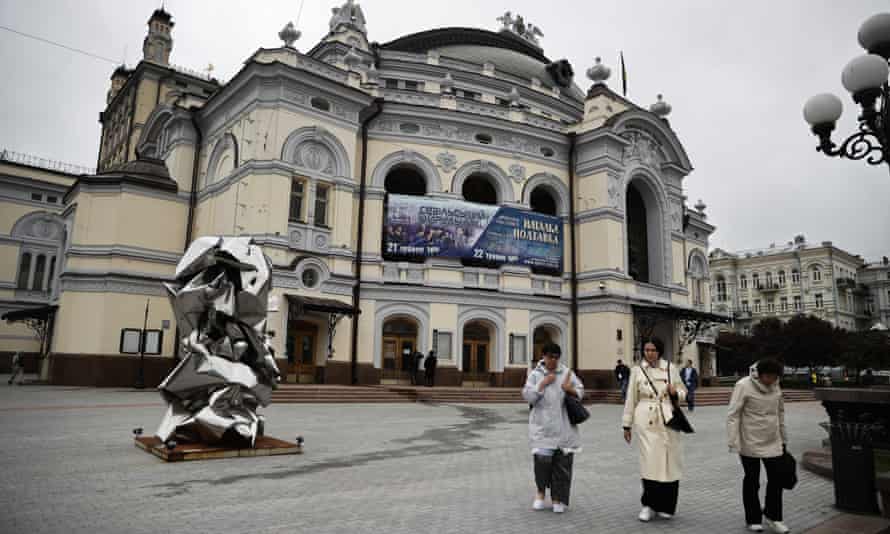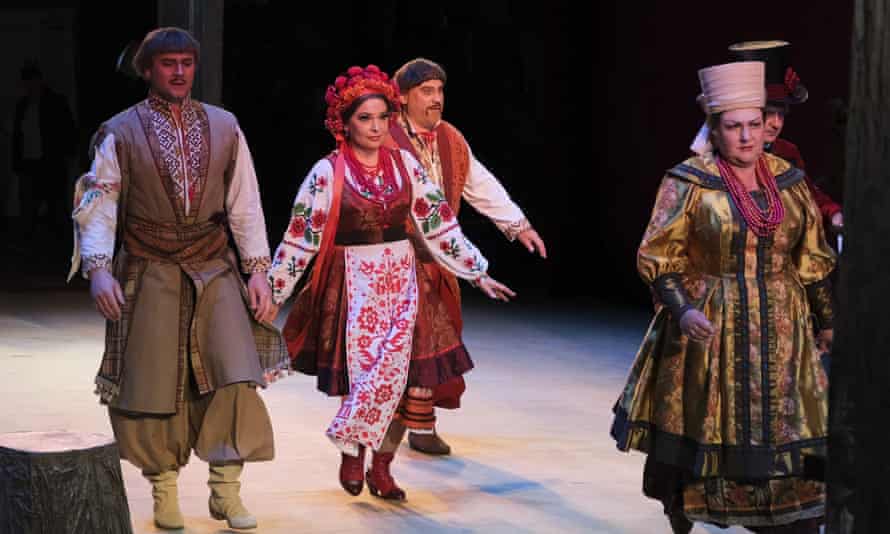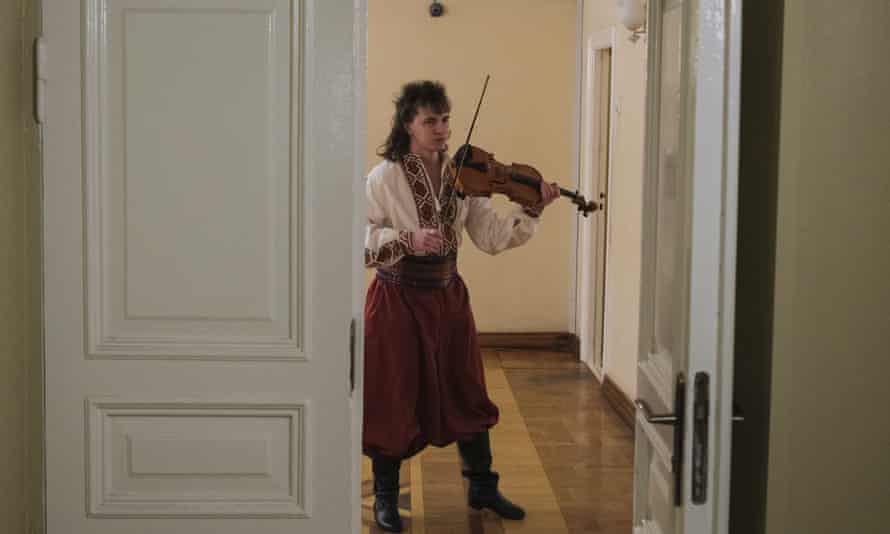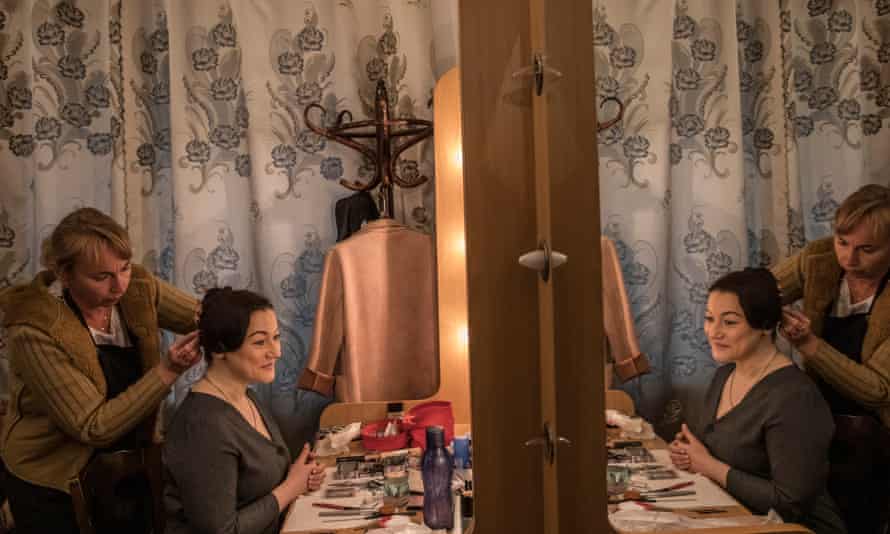 An update on an earlier story that a Russian who was appointed head of an occupied Ukrainian town was injured in an explosion on Sunday (see 15:17)
Andrei Shevchik, named mayor of Enerhodar by Russian after its invasion and subsequent occupation, was in intensive care after the blast according to Russia's RIA news agency.
Dmytro Orlov, the mayor of the town recognised by Ukraine said on Sunday night that Shevchik had been taken to the Russian-occupied city of Melitopol to recover, and that he would be temporarily replaced as leader of the town.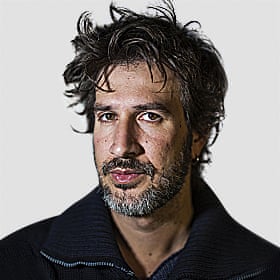 Lorenzo Tondo
My colleague Lorenzo Tondo has been speaking to the lawyer who is representing the Russian soldier in court after being charged with committing war crimes.
Defending a Russian soldier accused of a war crime in Ukraine is no easy task, which is why some people have described Viktor Ovsyannikov as "the devil's advocate".

But the 43-year-old Ukrainian is unrepentant. "First of all, I am defending a person, not a crime," Ovsyannikov said on Sunday on the eve of the verdict in the trial of 21-year-old tank commander Vadim Shysimarin, who has already pleaded guilty to killing an an unarmed civilian in late February. "I'm trying to prove that my defendant's actions were misqualified. It's up to judges to decide. I just do my job."

"My family, friends and colleagues support me," Ovsyannikov added. "They know someone has to do it. But there are other people who 'invited' me to go to Moscow or Donbas [the area in eastern Ukraine claimed by Russia-backed separatists."