Russian defence minister claims to have captured Mariupol – reports
Russia has claimed it has captured the besieged southern port city of Mariupol, with the exception of the Azovstal metallurgical plant, where about 2,000 Ukrainian fighters are holding out. Russian President Vladimir Putin has ordered the plant to be blockaded, but cancelled plans to storm it.
Reuters is carrying flash quotes about the development from Russia's defence minister Sergei Shoigu, via the Interfax news agency.
According to the reports, the defence minister has said:
Russia has captured Mairupol. The situation is calm, paving the way for the return of civilians.
Shoigu said that Russia evacuated more than 142,000 civilians from Mariupol.
He claimed 1,478 Ukrainian fighters have already given themselves up, but more than 2,000 Ukrainian fighters are still defending the Azovstal metallurgical plant.
He said the Azovstal plant is securely blockaded.
None of these claims have been independently verified. There has been no word yet from the Ukrainian side to confirm or deny them.
The reports further quote Putin congratulating Shoigu on a successful operation, and instructing that there is no need to storm the Azovstal plant, but that it should be blockaded so that not even "a fly" can pass.
Putin reiterated a Russian guarantee of the lives of those in the Azovstal plant if they give themselves up. Ukrainian forces have repeatedly decline to surrender their position there.
It appears that Ukraine's president Volodymyr Zelenskiy has two guests today. As well as Spanish prime minister Pedro Sánchez, the office of Denmark's prime minister Mette Frederiksen has just informed Reuters that she too will be in Kyiv.
The timing of Frederiksen's arrival was not immediately clear, but her office said in a statement the parties would discuss further support for the Ukrainians and the prosecution of "war crimes and human rights violations."
A quick snap from Reuters here that Spanish prime minister Pedro Sánchez has arrived in Kyiv to visit Ukraine's president Volodymyr Zelenskiy.
Sánchez' spokesperson had made clear earlier in the week that he would be visiting, with the timing kept under wraps for security reasons. Yesterday, president of the European Council Charles Michel made the same trip.
In the UK, education secretary Nadhim Zahawi has appeared on Sky News, and was asked about the contrast between the UK and Indian positions on Ukraine as the British prime minister Boris Johnson visits the country. Zahawi said:
We defend the rights of the Ukrainian people. They have been illegally attacked, invaded. War crimes are being committed in Ukraine. The Indian government is very aware of that. India is the world's largest democracy. They've taken a neutral position. We have taken a very different position.

I think our position is clear on the illegality of the invasion of the Ukraine by [Russian President Vladimir] Putin. This is something that the prime minister will be discussing.
Ukraine deputy prime minister Iryna Vereshchuk has posted to Telegram this morning to confirm that "four evacuation buses managed to leave Mariupol yesterday through the humanitarian corridor."
She said those on the buses "spent the night in Berdyansk and are now heading to Vasylivka. We are waiting for them in Zaporizhia."
Vereshchuk said attempts would be made again today at 2pm to board people on buses in the besieged city. But, she warned, "the security situation is difficult" and plans may have to change.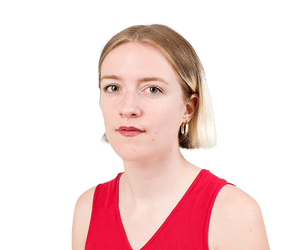 Niamh McIntyre
Posts casting doubt on evidence of alleged war crimes in Bucha have been shared hundreds of thousands of times on Facebook, analysis by the Institute for Strategic Dialogue has found.
Researchers analysed the 10 most shared posts on Facebook mentioning Bucha – a suburb of Kyiv formerly occupied by Russian forces – in 20 countries and found 55 posts disputing evidence of violence against civilians.
These posts were shared 208,000 times in the week to 6 April, compared with 172,000 shares that did not question the veracity of images emerging from the town.
Among the most popular posts mentioning Bucha, the average number of shares was three times higher for posts casting doubt on alleged war crimes compared with those which did not.
The mayor of Bucha told Reuters that 400 dead bodies had been uncovered since the Russians withdrew from the town, though this figure has yet to be independently verified. Russia has repeatedly denied targeting civilians and claimed photographs of corpses were staged.
However, satellite images published by the New York Times contradict Moscow's claim that Ukrainian forces placed dead bodies in the street as a "staged provocation" after Russian soldiers had already withdrawn.
The images, taken in mid-March, show corpses on the streets in the days before the Russian retreat and their positions match those seen in other smartphone photos.
Read more of Niamh McIntyre's report here: Facebook posts disputing Bucha atrocities shared 208,000 times in a week
Chinese President Xi Jinping has said his government supports talks to resolve international disputes but reiterated China's opposition to unilateral sanctions.
China has repeatedly criticised western sanctions, including those against Russia over its invasion of Ukraine, but has also been careful not to provide assistance to Moscow that could lead to sanctions being imposed on Beijing.
During a video speech to the annual Boao Forum for Asia gathering on the southern Chinese island of Hainan, Xi said that efforts are needed to stabilise global supply chains and took aim at western sanctions.
The official Xinhua News Agency quoted Xi as saying that China remains "committed to respecting the sovereignty and territorial integrity of all countries, uphold non-interference in internal affairs, and respect the independent choices of development paths and social systems made by people in different countries."
We stay committed to peacefully resolving differences and disputes between countries through dialogue and consultation, support all efforts conducive to the peaceful settlement of crises, reject double standards, and oppose the wanton use of unilateral sanctions and long-arm jurisdiction," Xinhua quoted Xi as saying.
Russian forces advancing on Kramatorsk, says UK
Russian forces are advancing towards Kramatorsk while Putin likely desires to demonstrate "significant successes" ahead of Victory Day celebrations, British intelligence has suggested.
Russia likely desires to demonstrate significant successes ahead of their annual 9th May Victory Day celebrations. This could affect how quickly and forcefully they attempt to conduct operations in the run-up to this date," the UK ministry of defence said in their latest intelligence report.

Russian forces are now advancing from staging areas in the Donbas towards Kramatorsk, which continues to suffer from persistent rocket attacks.

High levels of Russian air activity endure as Russia seeks to provide close air support to its offensive in eastern Ukraine, to suppress and destroy Ukrainian air defence capabilities."
UK Prime Minister Boris Johnson has arrived in India on a diplomatic mission to convince his reluctant counterpart, Narendra Modi, to back western action against Russia, along with yielding a variety of other strategic trade and defence partnerships.
The visit will "deepen the strategic trade, defence and people-to-people ties between our two countries", Johnson told parliament before flying out of London.
India has refused openly to condemn the Kremlin for its invasion of Ukraine, reliant as it is on Russian imports of energy, agricultural goods and military hardware.
Foreign secretary Liz Truss came away from New Delhi empty-handed last month when she pressed the Indians to do more against Russia, and Modi has also given short shrift to appeals from US President Joe Biden.
Johnson's spokesman told reporters that Ukraine would feature in summit talks on Friday. But he said the intention was not to "lecture" Modi but to "broaden the (western) coalition".
Film critic Ryan Gilbey writes for us today about the film Putin doesn't want the world to see: Firebird, a gay love story about fighter pilots.
An unexpected consequence of the invasion of Ukraine is that some countries have expressed a reluctance to release Firebird now that the appetite for Russian stories is negligible.
Britain's Tom Prior, who portrays a young conscript, Sergey, in the film said: "Russia silenced this film. They don't want it shown. So to not screen it is kind of doing what Putin wants."
In case you missed this superb metaphor from Boris Johnson earlier, here is a quick re-cap of the UK prime minister's remarks.
While boarding a flight to India, Johnson cast doubt on the prospects for a negotiated peace in Ukraine, comparing it to holding talks with a "crocodile" while Johnson speaking with journalists.
How can you negotiate with a crocodile when it has your leg in its jaws, that is the difficulty that Ukrainians face.

It is very hard to see how the Ukrainians can negotiate with Putin now given his manifest lack of good faith."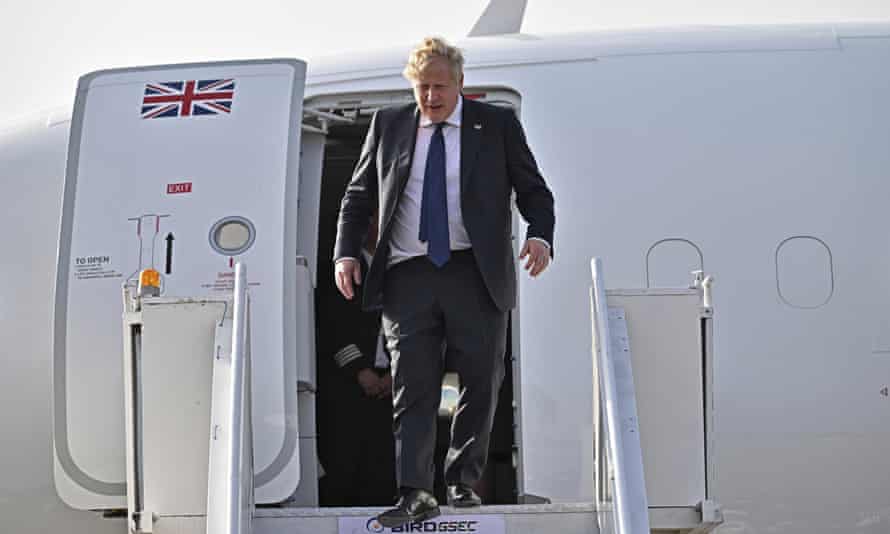 Johnson continued that he thinks it's possible Moscow could "even launch another assault on Kyiv".
"I really don't see how the Ukrainians can easily sit down and come to some kind of accommodation," he added. "How can you negotiate with a crocodile when it's got your leg in its jaws?"
Instead, Johnson said Nato would "keep going with the strategy" of supplying Ukraine with weapons to defend itself.
Ramzan Kadyrov, the head of Russia's republic of Chechnya, said Russian forces would be in complete control of the Azovstal steel plant in Mariupol on Thursday.
"Before lunchtime, or after lunch, Azovstal will be completely under the control of the forces of the Russian Federation," he said in an audio message posted online early on Thursday as seen by Reuters.
Chechen forces have been fighting in Ukraine as part of Russia's military operation.
Mariupol would be the biggest city to be seized by Russia since invading Ukraine eight weeks ago.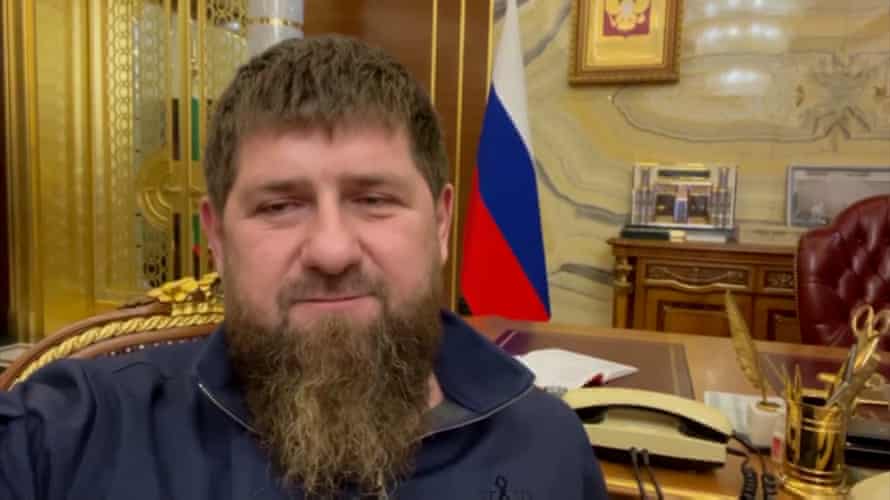 Here are the latest images to be sent through our newswires out of Ukraine today.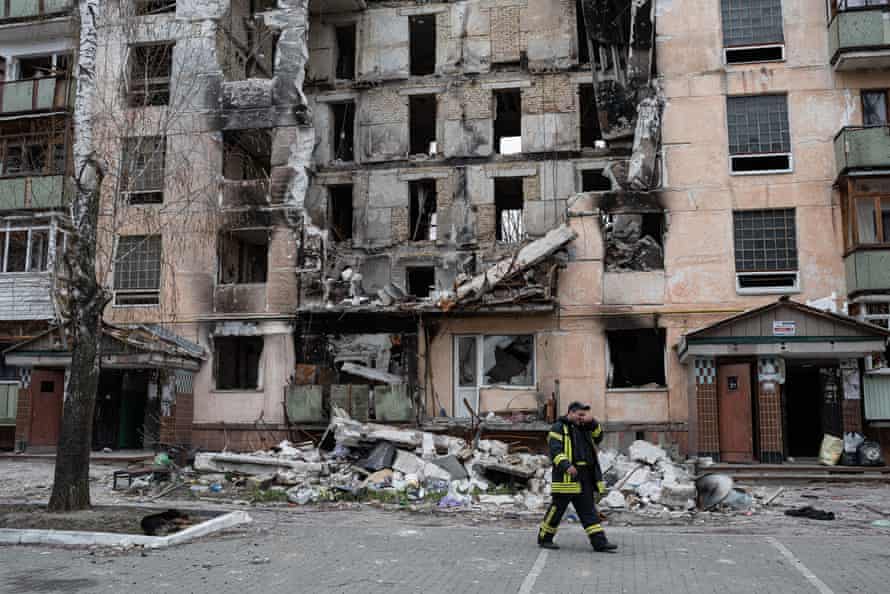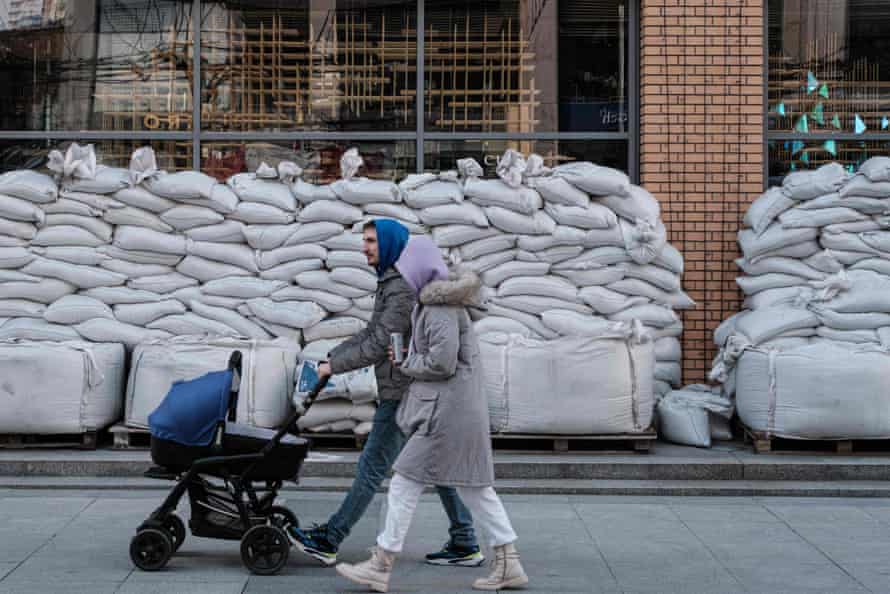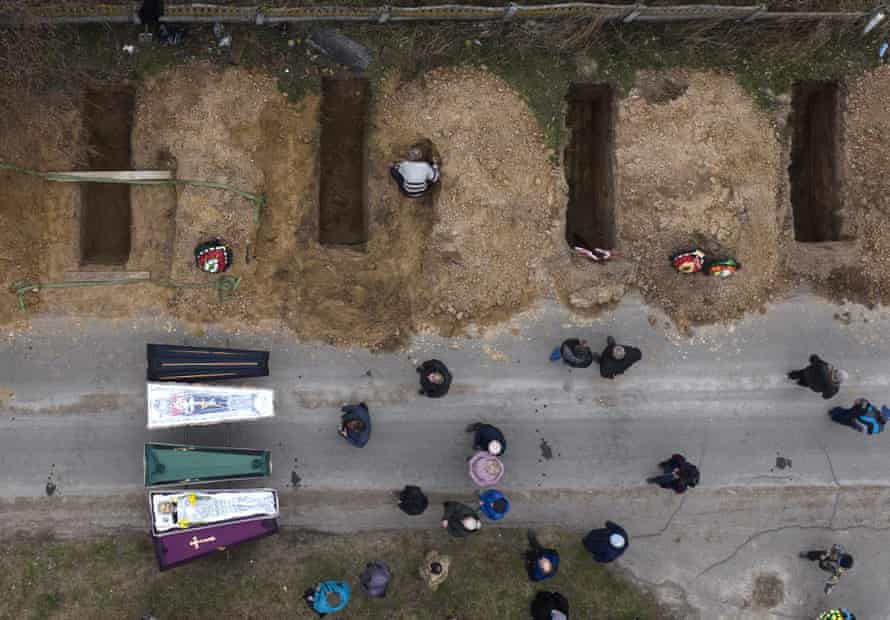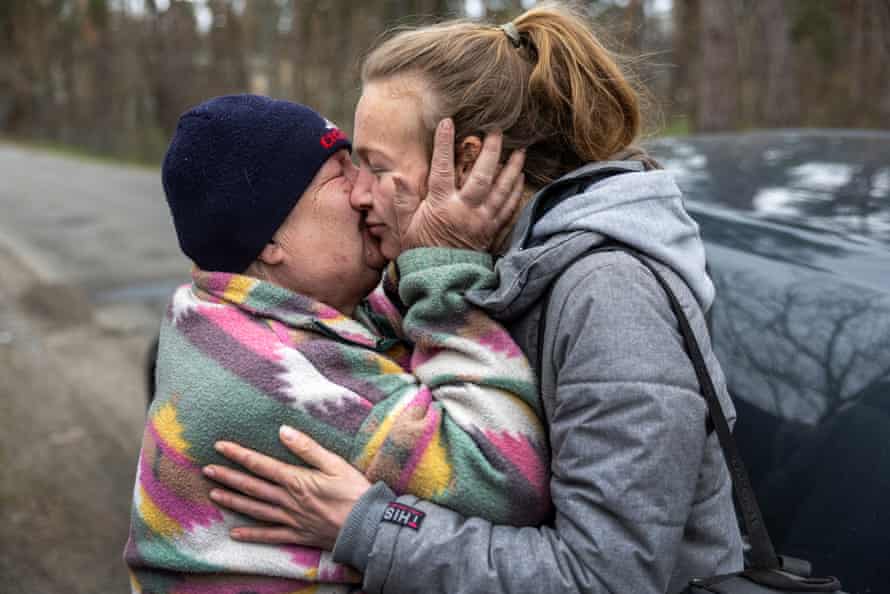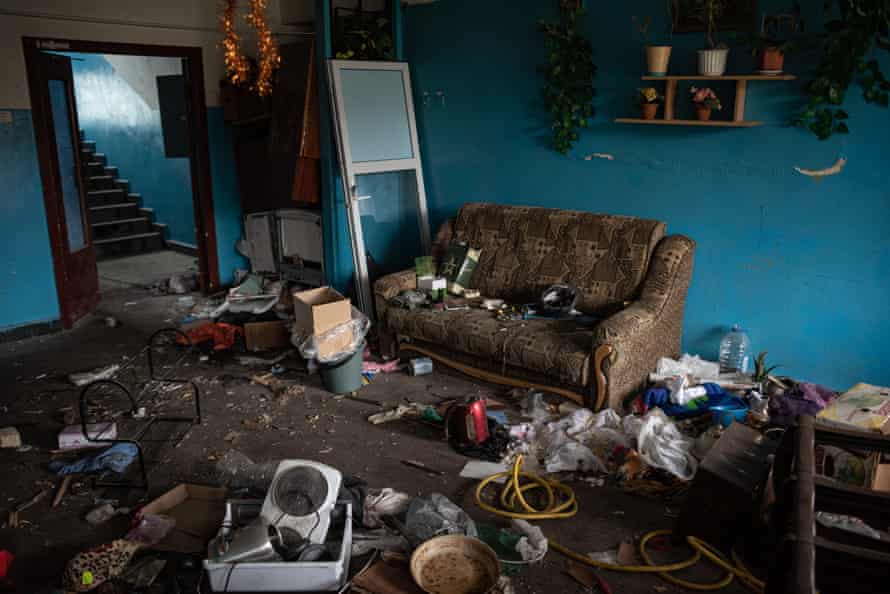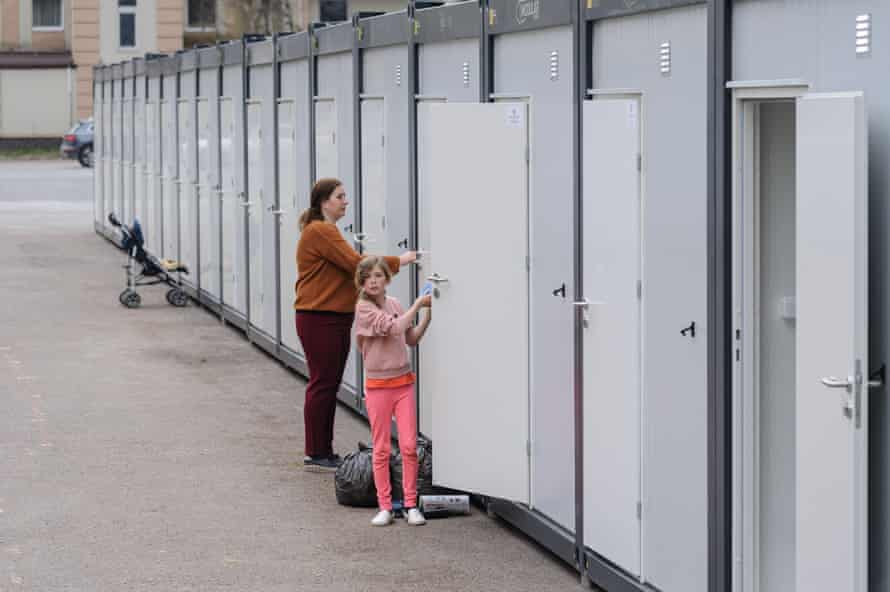 West warns of Russian cyber-attacks
Five allied countries including the United States have warned that "evolving intelligence" indicates Russia is poised to launch powerful cyberattacks against rivals supporting Ukraine.
The members of the "Five Eyes" intelligence sharing network – the US, Britain, Canada, Australia and New Zealand – said Moscow could also involve existing cybercrime groups in launching attacks on governments, institutions and businesses, in a statement released on Wednesday.
"Evolving intelligence indicates that the Russian government is exploring options for potential cyberattacks," they said in an official cyber threat alert.
Russia's invasion of Ukraine could expose organisations both within and beyond the region to increased malicious cyber activity. This activity may occur as a response to the unprecedented economic costs imposed on Russia as well as materiel support provided by the United States and US allies and partners."
In addition, it said, "some cybercrime groups have recently publicly pledged support for the Russian government."
"Some groups have also threatened to conduct cyber operations against countries and organisations providing materiel support to Ukraine," it said.
Wednesday's alert said Russian state-sponsored cyber actors have the ability to compromise IT networks, to steal large amounts of data from them while remaining hidden, to deploy destructive malware and to lock down networks with "distributed denial of service" attacks.
The alert identified more than a dozen hacking groups, both parts of Russian intelligence and military bodies and privately operated, which present threats.
It warned that infrastructure could be particularly targeted in countries Moscow might want to take action against.
US, Australian, Canadian, New Zealand, and UK cybersecurity authorities urge critical infrastructure network defenders to prepare for and mitigate potential cyber threats – including destructive malware, ransomware, DDoS attacks, and cyber espionage – by hardening their cyber defences and performing due diligence in identifying indicators of malicious activity," the alert said.
US Cybersecurity and Infrastructure Security Agency Director Jen Easterly malicious cyber activity is "part of the Russian playbook".
We also know that the Russian government is exploring options for potential cyberattacks against US critical infrastructure."
"Russia has significant cyber capabilities and a demonstrated history of using them irresponsibly, and state-sponsored malicious cyber activity is a real risk to organisations around the world," Sami Khoury, Head, Canadian Centre for Cyber Security, added.
Ukraine offers unconditional talks on Mariupol
Ukraine is ready to resolve the issue of unblocking Mariupol and evacuating civilians through diplomacy and has proposed to hold a "special round" of negotiations with Russia in the besieged city, officials said.
Ukraine negotiator and presidential aide Mykhailo Podolyak responded late on Wednesday:
Yes. Without any conditions. We're ready to hold a 'special round of negotiations' right in Mariupol.

One on one. Two on two. To save our guys, Azov, military, civilians, children, the living & the wounded. Everyone. Because they are ours. Because they are in my heart. Forever," he tweeted.
Another key Ukrainian negotiator, David Arakhamia, said on Telegram that he and Podolyak "are ready to arrive in Mariupol to hold talks".
Today, in a conversation with the city defenders, a proposal was put forward to hold direct negotiations, on site, on the evacuation of our military garrison.

For our part, we are ready to arrive for such negotiations at any time as soon as we receive confirmation from the Russian side."
As yet another desperate attempt to evacuate civilians from Mariupol failed Wednesday, Ukrainian President Volodymyr Zelensky warned that "the situation in Mariupol is deteriorating" with thousands of troops and civilians stuck in the city.
Zelenskiy said his country is ready to resolve the issues in Mariupol but Russia has "not yet shown readiness to take such a step" during a meeting with media representatives after talks with President of the European Council Charles Michel in Kyiv.
"The situation in Mariupol is deteriorating. Unfortunately, so far we cannot achieve a positive result there. Our warriors have hundreds of wounded. Protecting ordinary civilians with their backs, they lose their lives. Because, as far as I know, there are about a thousand civilians behind our guys in Mariupol, including children and women," Zelenskiy said.
The Guardian's defence and security editor, Dan Sabbagh, brings us this analysis piece today, asking whether Ukraine's access to weapons could determine the fate of the Donbas offensive.
Russia and Ukraine both declared that Moscow's offensive in the Donbas region had begun this week – although, in reality, the air and artillery bombardment by Moscow's forces over the past 48 hours is not yet the intensive attack signalled by the Kremlin when it abandoned its attempt to seize Kyiv.
The strategy is well known: Russia aims to mass its previously overextended forces in the east of the country, where it hopes to gain an advantage of two or perhaps three to one over the Ukrainian defenders, encircling them by attacking south from Izium and, once Mariupol falls, pushing up from there north.
the Donbas offensive
But the key point, for now, is that Russia is far from marshalling all its considerable remaining forces for the fight to come. Pentagon officials said on Tuesday that the attacks so far were simply "a prelude to larger offensive operations" that will determine whether the fighting amounts to a relatively short or far longer war.
After two months of fighting, the crude estimate from the US is that Russia has 75% of its combat power still available and 78 of its battalion tactical groups in Ukraine. At full strength, that would amount to about 62,000, though the figure is likely to be lower, plus thousands more separatists, mercenaries and other irregular forces.
Several thousand Russian troops – 12 battalions, estimates the US – remain tied up in the final stages of the battle for Mariupol, trying to take control of the vast Azovstal steelworks in the city. Others are still being reconstituted after the defeat near Kyiv, however, so the buildup is expected to be gradual.
Read the full story below.
Hello and welcome back to the Guardian's live coverage of the war in Ukraine.
I'm Samantha Lock and I'll be bringing you all the latest developments until my colleague, Martin Belam, takes the reins a little later in the day.
It is just past 7am in Ukraine. Here's what we know so far:
Ukraine is ready to offer unconditional talks on Mariupol and has proposed a "special round" of negotiations with Russia in the besieged city, the Ukrainian negotiator and presidential aide Mykhailo Podolyak tweeted. Another key Ukrainian negotiator, David Arakhamia, said he and Podolyak were ready to arrive in Mariupol to hold talks and "a proposal was put forward to hold direct negotiations, on site, on the evacuation of our military garrison".
Volodymyr Zelenskiy has said the situation in Mariupol is deteriorating with roughly 1,000 civilians remaining trapped in the Azovstal steel plant with the remaining fighters who are heavily outnumbered. The Ukrainian president said 120,000 people were being kept in Mariupol and that "crimes that are happening there are far more scary and large scale than in Borodyanka", referencing another devastated Ukrainian town.
Ramzan Kadyrov, an ally of Vladimir Putin, said he believed Russian forces would be in complete control of the Azovstal steel plant in Mariupol "before lunchtime, or after lunch" on Thursday.
Finance ministers from the UK, US, Canada and France walked out of Wednesday's G20 meeting as Russian representatives spoke, amid divisions over Russia's continued presence in the body.
G7 finance ministers said they have provided and pledged together additional support to Ukraine exceeding $24bn for 2022 and beyond, adding that they were prepared to do more as needed.
Intelligence indicates Russia is poised to launch powerful cyber-attacks against rivals supporting Ukraine, members of the "Five Eyes" intelligence sharing network – the US, Britain, Canada, Australia and New Zealand – have warned.
Ukraine is working to convince western allies to shift Russia's shipments of natural gas from the Nord Stream 1 pipeline to Ukraine's pipeline, increasing Kyiv's leverage, energy officials told Reuters.
Italy has signed a deal with Angola to ramp up gas supplies in a bid to break away from Russian gas. In an interview with the Corriere della Sera, Italy's prime minister, Mario Draghi, said: "We do not want to depend on Russian gas any longer, because economic dependence must not become political subjection."
US President Joe Biden is set to announce plans on Thursday to send additional military aid to help Ukraine fight back against the Russian invasion, according to a US official.
The US defence department retracted its claim that Ukraine had been supplied with more aircraft, instead saying only parts had been delivered to enable Kyiv to put more jets into action. A senior US defence official said 14 US howitzers were being delivered, along with their ammunition.
Germany has defended itself against criticism of its delay in authorising the delivery of heavy weapons to Ukraine. The Bild newspaper reported the government dropped armoured vehicles and tanks from a list that German arms manufacturers were offering to make available to Ukraine – slashing the catalogue from 48 to 24 pages.
Chinese President Xi Jinping has reiterated China's opposition to unilateral sanctions and "long-arm jurisdiction," and said that "de-coupling" and pressure tactics such as cutting off of supply chains will not work.
Zelenskiy spoke of his "cautious optimism" that Ukraine's partners now better understand the needs of his country, seemingly in reference to supplying weapons and intensifying sanctions on Russia.
Ukraine can develop "maximum speed" in joining the EU, Zelenskiy said in a national address on Wednesday evening after meeting the president of the European Council, Charles Michel. He called it a "historic moment".
Russia said it had test-launched its Sarmat intercontinental ballistic missile, a new addition to its nuclear arsenal. The Pentagon said the test was "routine" and not considered a threat.
The UK prime minister, Boris Johnson, likened Vladimir Putin to a crocodile, saying he is not optimistic that the Russian leader can be negotiated with. "How can you negotiate with a crocodile when it has your leg in its jaws, that is the difficulty that Ukrainians face. It is very hard to see how the Ukrainians can negotiate with Putin now given his manifest lack of good faith."
As usual, please feel free to reach out to me by email or Twitter for any tips or feedback.