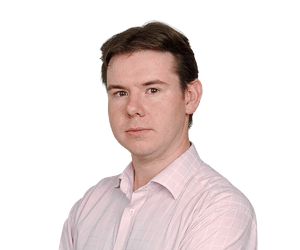 Graeme Wearden
Dr Svitlana Krakovska, head of the Ukrainian delegation to the Intergovernmental Panel on Climate Change (IPCC), believes the reconstruction of cities bombed in the invasion can be an example to the rest of Europe.
Speaking yesterday at a panel session in Davos organised by the Arctic Basecamp group of climate scientists, Dr Krakovska said:
We have a big disaster in our country, we have so many people killed, our cities destroyed.

But these destroyed cities are our opportunity, to rebuild them in a climate-resilient way.

To do this we will need the support of all the international community, financial support and technology support as well.

So we are looking forward to having Ukraine as a role model for Europe.
Dr Krakovska received a medal from Ukraine's Volodymyr president Zelenskiy last year for her work on rising global temperatures, including visiting the Antarctic to monitor the impact of climate change there.
Maksym Kozytskyi, the governor of Lviv, has posted a status update for the day. He said that there was one air alert overnight, but there were no strikes reported. He also said that for the first time since Lviv started accepting displaced people from elsewhere in Ukraine, there was not a single person who registered for temporary accommodation yesterday.
The impact of the war in Ukraine has been a strong theme running through the World Economic Forum meeting in Davos this week. Today, in about half-an-hour, Vitaliy Klitschko, mayor of Kyiv, will be speaking about how to rebuild the Ukrainian capital after the war, and what aid will be needed. My colleague Graeme Wearden is there, and he will be covering that live on our business blog. I'll bring you the top lines here.
'Sea of Azov is forever lost to Ukraine' – Crimean official
The deputy prime minister of the Crimean government, Georgy Muradov, has said "The Sea of Azov is forever lost to Ukraine" according to reports from Russia's RIA Novosti news agency. They quote him saying:
The Sea of Azov is forever lost to Ukraine. Ports in the Zaporizhzhia and Kherson regions will never again be Ukrainian. I am sure that after the reunification of our regions with Russia, the Sea of Azov will again, as it was before, become exclusively an inland sea of the Russian Federation
The agency also quotes Vladimir Rogov, a Russian-appointed official in the occupied Zaporizhzhia region as saying the same – that Zaporizhzhia and Kherson regions will never be returned to the control of the Kyiv.
Russia annexed Crimea after invading in 2014. Ukraine has repeatedly said that it will not enter any peace deal that does not restore its borders. Vladimir Putin ally Dmitry Medvedev has said that Russia will not accept any settlement that does not recognise Crimea as Russian territory.
8,000 Ukrainian prisoners of war held in Luhansk and Donetsk by pro-Russian separatists
There are about 8,000 Ukrainian prisoners of war held in the Russian-backed self-proclaimed Luhansk and Donetsk People's Republics, Luhansk official Rodion Miroshnik was quoted by Tass news agency as saying on Thursday, according to Reuters.
"There are a lot of prisoners. Of course, there are more of them on the territory of Donetsk People's Republic, but we also have enough, and now the total number is somewhere in the region of 8,000. That's a lot, and literally hundreds are being added every day," Miroshnik said.
Russia's elite units have suffered significant losses, says MoD
Russia's failure to anticipate Ukrainian resistance and the subsequent complacency of Russian commanders has led to significant losses across many of Russia's more elite units, according to Britain's Ministry of Defence in its latest intelligence update on the war.
It notes that Russia's elite airborne forces – the VDV – have been heavily involved in several notable tactical failures since the start of Russia's invasion such as the failure to capture Hostomel airfield near Kyiv and the recent "failed and costly crossings of the Siverskyi Donets river".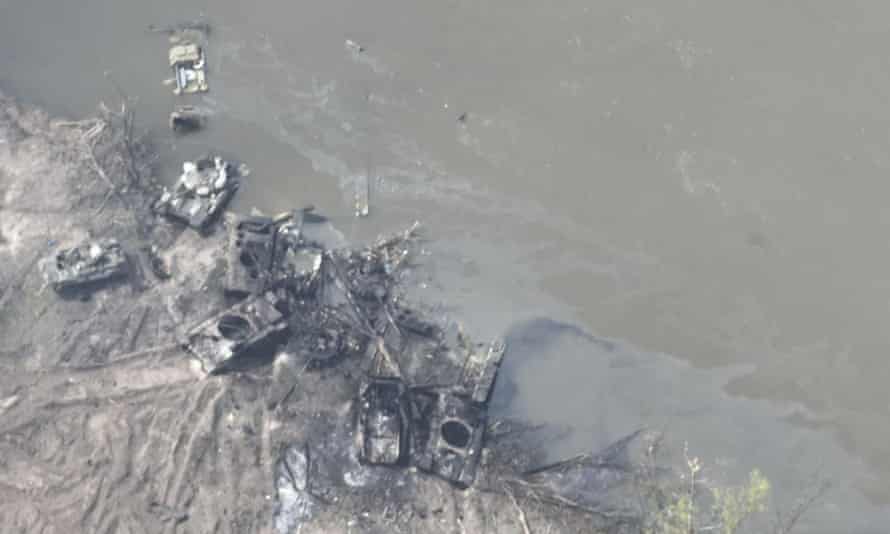 The MoD analysts say that the VDV "has been employed on missions better suited to heavier armoured infantry and has sustained heavy casualties during the campaign. Its mixed performance likely reflects a strategic mismanagement of this capability and Russia's failure to secure air superiority".
It concludes that the misemployment of the VDV in Ukraine shows how Vladimir utin's huge investment in his armed forces in recent years has resulted in "an unbalanced overall force".
Russian aggression cannot be appeased, Truss to warn
Our diplomatic editor, Patrick Wintour, has more on the speech British foreign secretary Liz Truss plans to make in Bosnia on Thursday.
She is expected to urge Britain's allies to remain strong in support of Ukraine and not to appease Vladimir Putin. It comes as Ukraine's president Volodymyr Zelenskiy appealed for more weapons from the west to stave off Russia's onslaught in the Donbas region.
Here's Patrick's dispatch:
Amidst growing discussion about an early diplomatic settlement to the war in Ukraine involving a loss of territory to Russia, Truss will say the West must not take their feet off the accelerator or else a more prolonged and bloody conflict will ensue.

In a visit to Bosnia Herzegovina she will insist "we must all learn the lesson of history" in standing up to Putin.

She makes no criticism of a specific country, but it is known there is growing frustration amongst countries that take the hardest line in support of Ukraine that Germany and Hungary are not doing more to back Ukraine either by supplying heavy weapons or allowing an EU wide embargo on Russian oil imports to be started.

The German foreign minister Annalena Baerbock on Wednesday warned of a fatigue in Europe with the war, and growing public concern about rising food and energy prices.

Truss in a speech to Bosnia and Herzegovina armed forces at Sarajevo's Army Hall, will say: "Russia's aggression cannot be appeased. It must be met with strength. We must not allow a prolonged and increasingly painful conflict to develop in Ukraine.

We must be relentless in ensuring Ukraine prevails through military aid and sanctions. We can't take our foot off the accelerator now."

Britain has been one the countries leading in support for Ukraine, and Truss within the British cabinet has been one of the most uncompromising

On Friday she will travel to Prague for talks with Foreign Minister Jan Lipavský where she will praise the Czechs for supplying tanks to Ukraine. The Czechs are due to be compensated by Germany supplying tanks to replace those sent to Ukraine

On Tuesday the Polish President Andrzej Duda on Tuesday accused the German government of breaking its word on an agreement to supply Warsaw with new tanks as compensation for Polish deliveries of Soviet-era tanks to Ukraine.

German Chancellor Olaf Scholz last month introduced the so-called "Ringtausch," a swap scheme under which eastern NATO partners would supply the Ukrainian army with Soviet-era tanks like the T-72 in exchange for modern western tanks from German manufacturers, such as the Leopard. Germany is due to deliver 14 Leopard 2A4 main battle tanks and one Leopard tank recovery vehicle to Prague under the swap scheme.
A Russian soldier who was held as a prisoner of war in Ukraine for 45 days before being allowed to return home has told about the toll being in captivity has taken on his mind and body.
Speaking to Pjotr Sauer, our correspondent in Russia, the soldier, from Siberia, said he received very little military training and was shocked when he was told his unit was going into Ukraine.
When he was captured he said he was not physically harmed but suffered mental torment from his Ukrainian captors.
"We were constantly told that Russia is finished, that we belonged to the bottom of society. They would threaten to starve us."
The every-day boredom was the hardest thing.
"If we were lucky, we would be given something random to read. Sometimes they let us watch Ukrainian propaganda on television.
"Most days we would just stare at the walls in front of us," he said, adding that he was moved three times during his captivity.
Read Pjotr's full report here:
Russia 'ready to allow grain shipments if sanctions lifted' – Rudenko
Russia is ready to provide a humanitarian corridor for vessels carrying food to leave Ukraine, in return for the lifting of some sanctions, the Interfax news agency cited Russian deputy foreign minister Andrei Rudenko as saying.
Ukraine's Black Sea ports have been blocked since Russia sent thousands of troops into Ukraine in February. More than 20m tonnes of grain are stuck in silos in the country, raising concerns about famine in countries dependent on the supplies.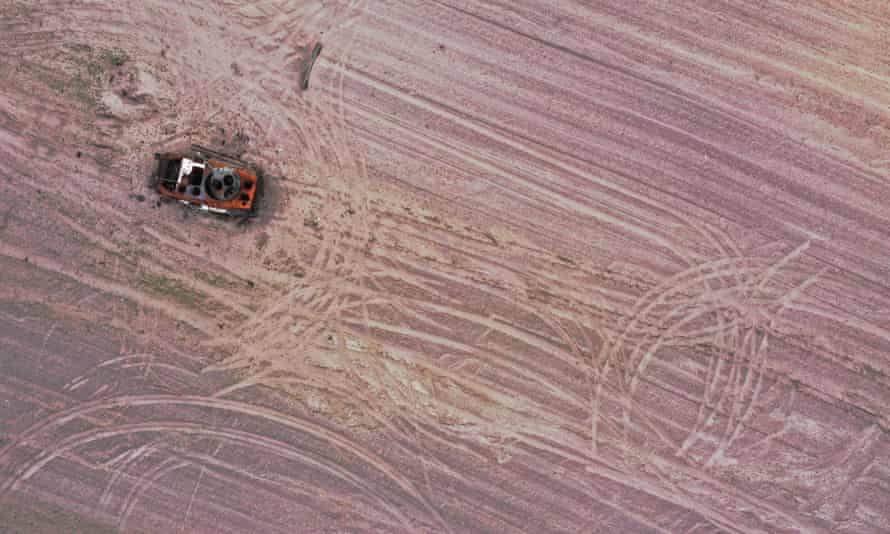 Western powers have been discussing the idea of setting up "safe corridors" for grain exports from Ukraine's ports, although these would need Russian consent.
"We have repeatedly stated on this point that a solution to the food problem requires a comprehensive approach, including the lifting of sanctions that have been imposed on Russian exports and financial transactions," Rudenko was quoted as saying.
"And it also requires the demining by the Ukrainian side of all ports where ships are anchored. Russia is ready to provide the necessary humanitarian passage, which it does every day."
UK foreign secretary Liz Truss is expected to call on Thursday for further military aid and sanctions to help Ukraine during a trip to Bosnia and Herzegovina.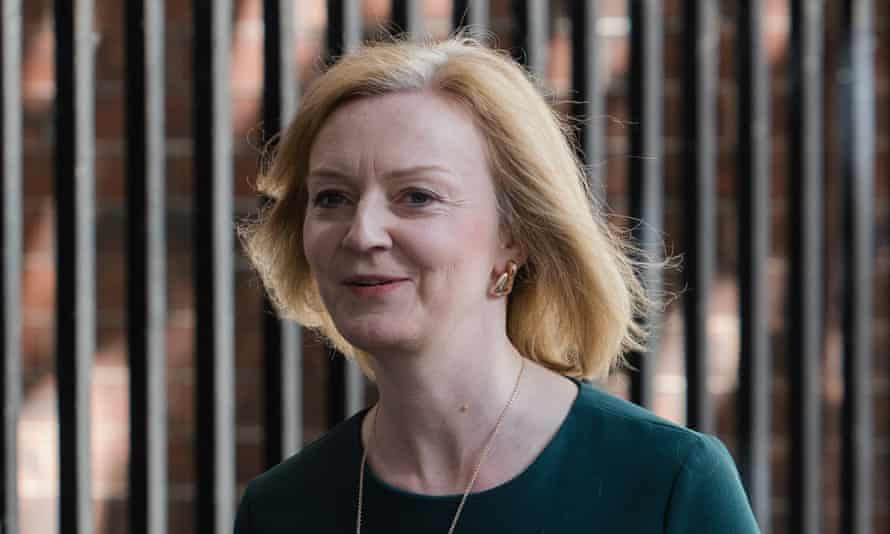 "Russia's aggression cannot be appeased. It must be met with strength," Truss is expected to say, noting how appeasement of Russian president Vladimir Putin after his wars in Georgia and Crimea has not worked.
Hello. I'm Martin Farrer and welcome to our live coverage of the war in Ukraine.
If you're just waking up or dropping in to catch up on what's been happening, here are some of the latest developments:
Ukraine's president and foreign minister have pleaded with the west to send more weapons to their military in the face of Russia's intensifying assault on the eastern Donbas region. "We need the help of our partners – above all, weapons for Ukraine. Full help, without exceptions, without limits, enough to win," Volodymyr Zelenskiy said in his nightly address on Wednesday. Earlier in the day, Dmytro Kuleba told the World Economic Forum in Davos that Nato was doing "virtually nothing" to help Ukraine.
Russian forces have launched fresh assaults on towns in eastern Ukraine, with the city of Sievierodonetsk increasingly in danger of being totally encircled. The governor of Luhansk region, Serhiy Haidai, said the area was now without gas supplies and had limited water and electricity after the last gas supply station was hit.
Russian forces shelled more than 40 other towns in Donbas on Wednesday, Ukraine's military said, threatening to shut off the last main escape route for civilians trapped in the path of their invasion.
UK foreign secretary Liz Truss is expected to call on Thursday for further military aid and sanctions to help Ukraine during a trip to Bosnia and Herzegovina. "Russia's aggression cannot be appeased. It must be met with strength," Truss is expected to say.
Russia's deputy foreign minister, Andrei Rudenko, said Moscow is ready to provide a humanitarian corridor for vessels carrying food to leave Ukraine, in return for the lifting of some sanctions. Ukraine's Black Sea ports have been blocked since Russia invaded, with more than 20 million tonnes of grain stuck in silos in the country. Kuleba, poured scorn on Moscow's claim and accused Russia of trying to "blackmail the world".
Zelenskiy rejected the notion that his country should cede territory to make peace with Russia. He criticised a New York Times editorial that suggested Ukraine must compromise by giving up territory in exchange for peace. he said in his latest nightly address. Those who advise Ukraine to give up territory fail to see the ordinary people, he said, "who actually live in the territory they propose to exchange for the illusion of peace."
Ukraine's foreign ministry said Moscow's plan to simplify the process of handing Russian citizenship to residents of Ukraine's Russian-occupied regions violates international law. The ministry's statement came after Russia's president, Vladimir Putin, signed a decree simplifying the process of handing Russian citizenship to residents of Ukraine's Russian-occupied Kherson and Zaporizhzhia region.
Russian lawmakers have voted to approve a new law that would eliminate age limits for military contract soldiers. Military experts say Russia is facing unsustainable troop and equipment losses in Ukraine after a series of military setbacks that have forced Moscow to reduce its war aims. Zelenskiy responded: "(They) no longer have enough young men, but they still have the will to fight."
A senior United Nations official is due to visit Moscow in the coming days to discuss reviving fertiliser exports, Russia's UN ambassador Vassily Nebenzia said, stressing that the talks were not linked to a resumption of Ukrainian grain shipments, Reuters reported.
Two alleged Wagner Group fighters from Belarus have been accused of murdering civilians near Kyiv, making them the first international mercenaries to face war crimes charges in Ukraine. Ukrainian prosecutors have released the names and photographs of eight men wanted for alleged war crimes – including murder and torture – in the village of Motyzhyn. Several are believed to have fought in Syria.
Estonian prime minister Kaja Kallas said it would be "much more dangerous giving in to Putin than provoking him" during a speech in Stockholm and warned: "All these seemingly small concessions to the aggressor lead to big wars. We have done this mistake already three times: Georgia, Crimea and Donbas."
Russia's foreign ministry spokesperson, Maria Zakharova, said an Italian peace plan for Ukraine was a "fantasy". Zakharova said at her weekly briefing: "You can't supply Ukraine with weapons with one hand and come up with plans for a peaceful resolution of the situation with the other."