Zelenskiy: Ukraine losing up to 100 soldiers every day
Ukraine's president, Volodymyr Zelenskiy, has conceded that Kyiv's forces are currently suffering up to 100 fatalities and 500 wounded every day.

In an interview with the US Newsmax television channel that aired yesterday, Zelenskiy said:
The situation is very difficult; we're losing 60-100 soldiers per day as killed in action and something around 500 people as wounded in action. So we are holding our defensive perimeters.
The most difficult situation is in the east of Ukraine and southern Donetsk and Luhansk, Zelenskiy added.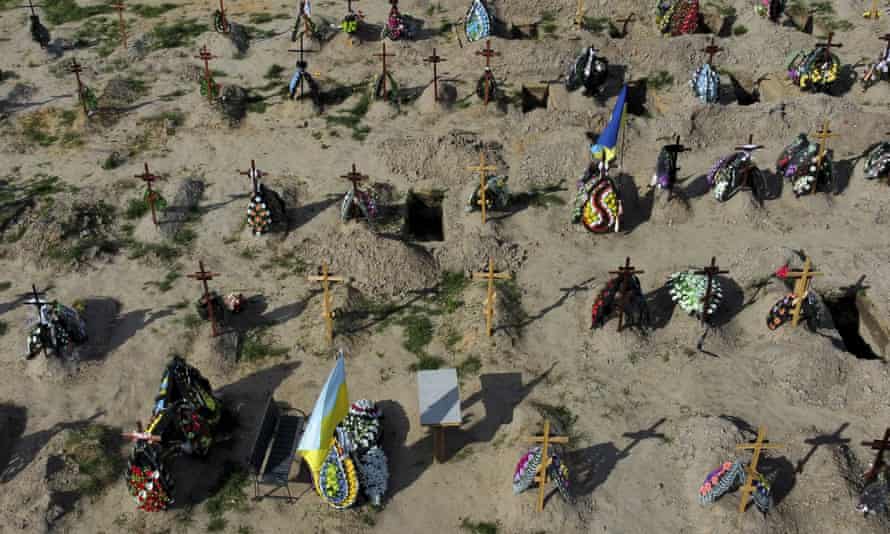 Ukraine and its people are the "defensive perimeter" for the world against Vladimir Putin's aggression, he told the channel.
We have to realise who is the dark power: it's Russia. And Russia is not going to stop in Ukraine, for sure. The other countries, the former Republics of USSR and the members of the EU – some of them are already Nato member nations – they're already under threat.
The Ukrainian president called out the "weakness" of Putin and Russia, not only in failing to occupy a smaller neighbouring nation but also in attempts to take him out as leader.
He said:
Attempting to kill the leader of this or that country is a weakness, I would say. If you can't talk, then it's a weakness.
Putin cannot win, and the world must stop defending him amid the latest "atrocities" committed by Russian troops, he continued, while also calling out the lack of fully enforcing sanctions.
Now, he's almost isolated. The world always keeps giving him a chance, because the sanctions are not imposed completely. There's gaps in some of the leaders saying the Russian leader should be offered with a way out.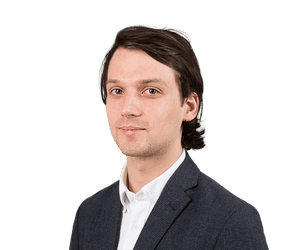 Jasper Jolly
Jasper Jolly speaks to Yuriy Ryzhenkov, whose Azovstal plant was devastated by Russian bombardment:
The Azovstal steelworks in Mariupol has become one of the symbols of the brutality of Russia's invasion of Ukraine. Soldiers held out for weeks in the warren of tunnels, warehouses and cooling blast furnaces as they and hundreds of civilians sheltering with them were encircled and eventually forced to surrender.
The site produced 40% of Ukraine's entire steel output and was the key asset of the country's biggest pre-war employer, Metinvest. Now its owner has an important role to play in the parallel battle to sustain the economy via its other plants outside occupied territory, according to its chief executive, Yuriy Ryzhenkov.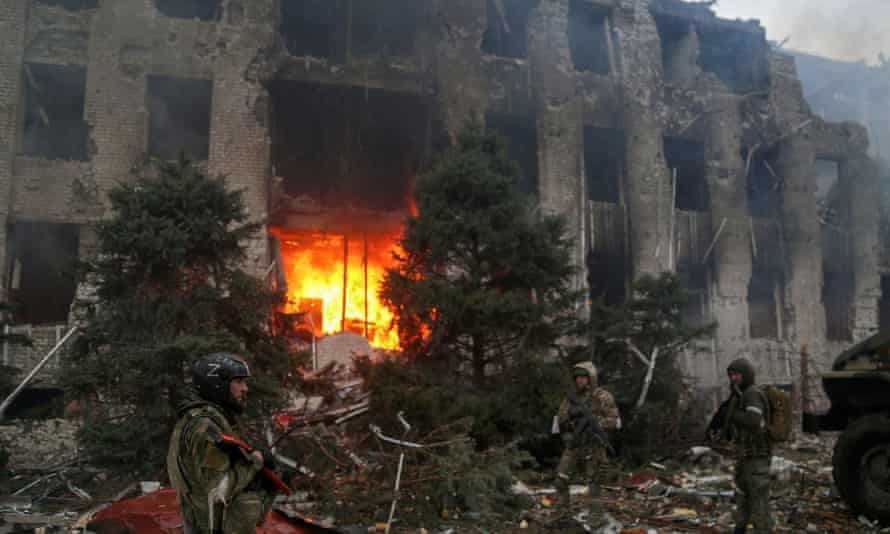 "The war effort is not only what you supply to the army, but also how [the] economy functions," the Metinvest boss says, speaking via videolink from a company office in Lviv, western Ukraine. "So the better the economy functions, the better the country can fight a war.
In our view, in my personal view the people who are now at our steel mills are just as important to the victory of Ukraine as the soldiers on the frontline.
Ryzhenkov was in the capital, Kyiv, when he first heard Russian weaponry signalling the start of the invasion and was stunned that Vladimir Putin's regime would launch open warfare. The company has since adjusted to operating in a warzone, but at least 153 Metinvest employees have died in the fighting.
Beyond keeping money flowing through the economy, the metals and mining group is playing a direct role in the war effort, delivering steel for 1,500 bulletproof vests a week to Ukraine's armed forces, and importing military equipment such as drones, night-vision headsets and helmets.
It is a remarkable shift for a company whose main shareholder – Ukraine's richest man, Rinat Akhmetov – was as recently as November cited by the president, Volodymyr Zelenskiy, as a target to be recruited to back a possible coup attempt. Zelenskiy said Akhmetov was not involved in the plot, and the oligarch said claims of moves to draw him in were "an absolute lie".
Read Jasper Jolly's full article: Steel boss at heart of Mariupol defence says economy is key to war effort
The UK has reportedly asked the US to sign off on a plan to send advanced, medium-range rocket systems to Ukraine within a few weeks, following President Joe Biden's announcement that he will send similar weapons.
Britain's prime minister, Boris Johnson, spoke with Biden about the transfer of US-made M270 multiple launch rocket systems this morning, Politico reports, citing a person familiar with the matter.
The meeting will then be followed by a discussion between his foreign secretary, Liz Truss, and the US secretary of state, Antony Blinken, on Thursday, the source said.
The UK would be the first country to send the US-made MLRS, the news site reports. The US must officially approve the move due to export regulations.
Interpol's secretary general, Jürgen Stock, has warned that many of the weapons being sent to Ukraine will eventually wind up in criminal hands in Europe and beyond.
Stark urged countries to start scrutinising arms-tracking databases, telling reporters:
The high availability of weapons during the current conflict will result in the proliferation of illicit arms in the post-conflict phase.
Organised crime groups will be empowered by the availability of weapons, he said.
Criminals are already now, here as we speak, focusing on that.
Nato's secretary general, Jens Stoltenberg, said he will convene a meeting in Brussels in the coming days with senior officials from Sweden, Finland and Turkey to discuss Turkey's opposition to Sweden and Finland joining the alliance.
Speaking at a joint news conference with the US secretary of state, Antony Blinken, Stoltenberg said:
I'm in close contact with President Erdoğan of Turkey and with the leaders of Finland and Sweden.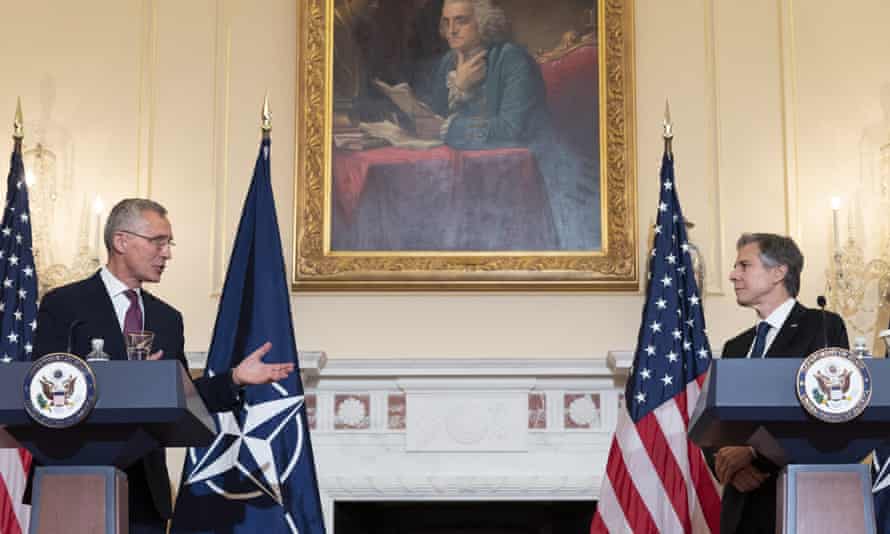 Blinken said there was a "strong consensus within Nato, broadly, to support the rapid accession of Sweden and Finland" to Nato and he was confident it would happen.
It is almost 7pm in Kyiv. Here's where we stand:
Hello. I'm Léonie Chao-Fong and I'll be bringing you all the latest developments from the war in Ukraine. As always, feel free to drop me a message if you have anything to flag, you can reach me on Twitter or via email.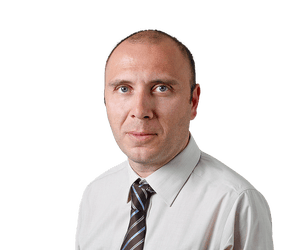 Dan Sabbagh
The expected loss of Sievierodonetsk "is unlikely to be the crux" of Russia's Donbas campaign, a Western official said, in a war that could now grind on "to the end of the year" given the slow rate of Moscow's advance.
The average gain of Russian forces in Popansa south of Sievierodonetsk has "averaged between 500m and 1 kilometre" a day in the last month, the official added, meaning capturing the remainder of the Donetsk region in the Donbas would take months more at least.
Russia would have to achieve "further challenging operational objectives" to declare victory on the Kremlin's now reduced campaign terms, the official said. That would require taking the city of Kramatorsk, more of the M04 main road between the Ukrainian-held city of Dnipro and the Russian-held city of Donetsk, they added, and more rivers would have to be crossed in the process.
The official said in a briefing:
Although we see Russia is starting to learn from its mistakes and make advances in the Donbas, I think it's important to stress that the battle for Sievierodonetsk is is unlikely to be the kind of the crux of the Donetsk campaign.
Russian casualty rates were dropping because of the increasingly concentrated fighting in the Donbas, and were probably "not necessarily significantly more" than a previous estimate of 15,000 killed given in April. The number of Russians wounded, since the war began, is estimated at about 40,000.
The west believes that Ukraine's estimate that it is losing 60 to 100 troops a day killed in the current fighting is "pretty credible" although troop morale remains far higher than the invaders, where the official argued there was "growing disillusionment" with Russia's slow-moving campaign among junior soldiers and more senior ranks.
Russia may slow down its offensive after capturing Sievierodonetsk to regroup, in what could amount to a pause.
The official said it was unlikely the Russian invaders would be "in a position to continue to exploit immediately" once the city, the last held by Ukraine in the Luhansk region, fell. Instead, Moscow's forces could be forced into "a kind of an operational pause" to "reconstitute and resupply", they said.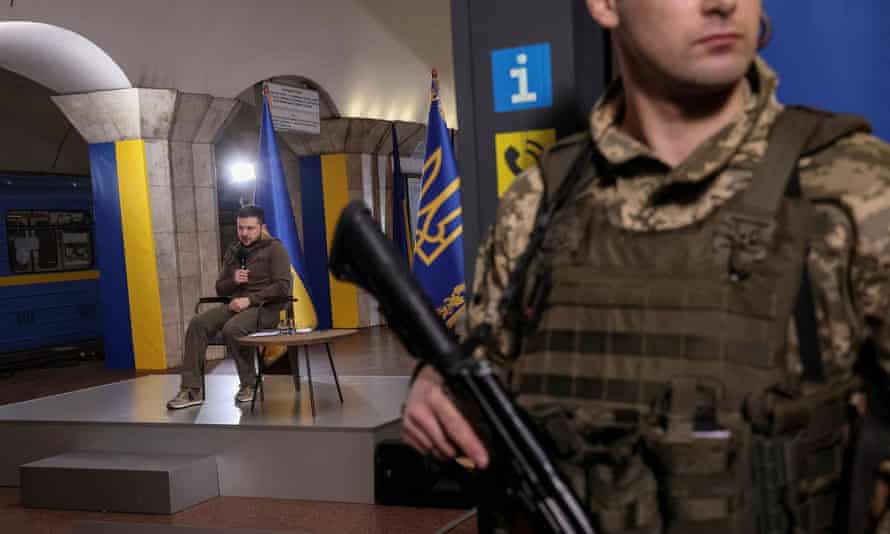 Ukraine 'will not use US weapons to strike Russia', says Blinken
The US secretary of state, Antony Blinken, has been speaking at a joint news conference with Nato's secretary general, Jens Stoltenberg, where he said Ukraine has given "assurances" that it will not use long-range weapons systems provided by Washington against targets on Russian territory.
The new weapons package heading to Ukraine is "precisely what they need" and will strengthen their hand at any negotiations in the future, he said.
Regarding concerns about Russia interpreting the weapons package to Ukraine as escalatory, Blinken said that the US president, Joe Biden, had been clear with his Russian counterpart, Vladimir Putin, about the consequences of the Russian invasion.
Blinken said:
There was no hiding the ball. We've been extremely clear about this from day one with President Biden communicating that directly to President Putin. So we have done exactly what we said we would do.
He said Putin had wanted less Nato but instead, "he is getting more Nato, more troops and more members".
The US cannot predict how long the conflict will continue, Blinken continued, but it will make sure Ukraine is equipped with what it needs to defend itself effectively.
Blinken said:
We can't predict how this is going to play out, when this is going to play out. As best we can assess right now, we are still looking at many months of conflict.
Russia's foreign minister, Sergei Lavrov, said the supply of US advanced rocket systems to Ukraine increases the risk of a "third country" being dragged into the conflict.
His remarks came after the US president, Joe Biden, confirmed he will send more medium-range high mobility artillery rocket systems to Ukraine as part of a new weapons package to be unveiled today.
Speaking at a news conference in Saudi Arabia, Lavrov also said Russia is facing difficulties exporting grain due to sanctions against its ships, Reuters reports.
Lavrov said:
There are also problems with the export of Russian grain… Vessels that carry Russian grain have fallen under sanctions.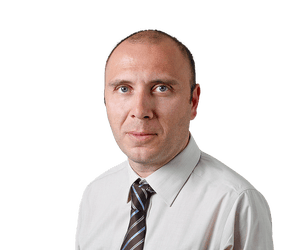 Dan Sabbagh
About 15,000 Russian troops have been killed and 40,000 wounded since the beginning of the war in Ukraine, western officials have estimated.
Our Dan Sabbagh writes that Russia's previously high casualty rate has dropped significantly since its focus of attack has narrowed.
Officials have also supported Ukraine's count that its forces are losing between 60 and 100 soldiers each day in the battle in the Donbas.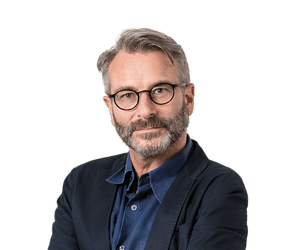 Jon Henley
Denmark is voting on whether to join the EU's common defence policy, potentially becoming the last of the bloc's members to sign up as Russia's invasion of Ukraine continues to reshape Europe's security landscape.
The referendum on Wednesday, in which voters are thought likely to back the government's proposal, follows historic applications by Denmark's previously non-aligned Nordic neighbours, Finland and Sweden, to join Nato last month.
Denmark, historically critical of the EU, secured exemptions from joining both the bloc's security and defence policy and the euro in a 1993 referendum, but the country's prime minister, Mette Frederiksen, said it was time to change tack.
"Unfortunately we are looking forward to a time that will be even more unstable than what we are experiencing now," Frederiksen said after casting her vote.
I believe it is the right thing for Europe, the right thing for Denmark, the right thing for our future.
Frederiksen called the referendum barely two weeks after Russia's invasion of Ukraine after reaching an agreement with a majority of parties in the Danish parliament, also pledging to increase defence spending to 2% of GDP, in line with Nato membership requirements, by 2033.
The US military is conducting offensive hacking operations in support of Ukraine, according to the head of US cyber command, Gen Paul Nakasone.
US military hackers have "conducted a series of operations" in response to Russia's invasion of Ukraine, Nakasone confirmed in an interview with Sky News.
Nakasone said:
We've conducted a series of operations across the full spectrum; offensive, defensive, [and] information operations.
He did not detail the activities but said they were lawful, conducted with civilian oversight of the military and through US defence department policy.
He also said he is concerned "every single day" about the risk of a Russian cyber attack targeting the US and said "hunt forward" operations were allowing the US to search out foreign hackers and identify their tools before they were used against America.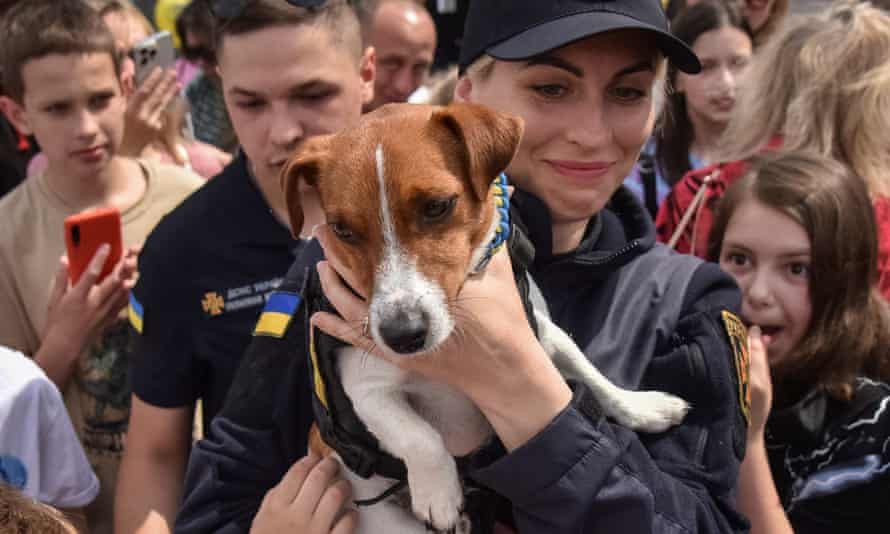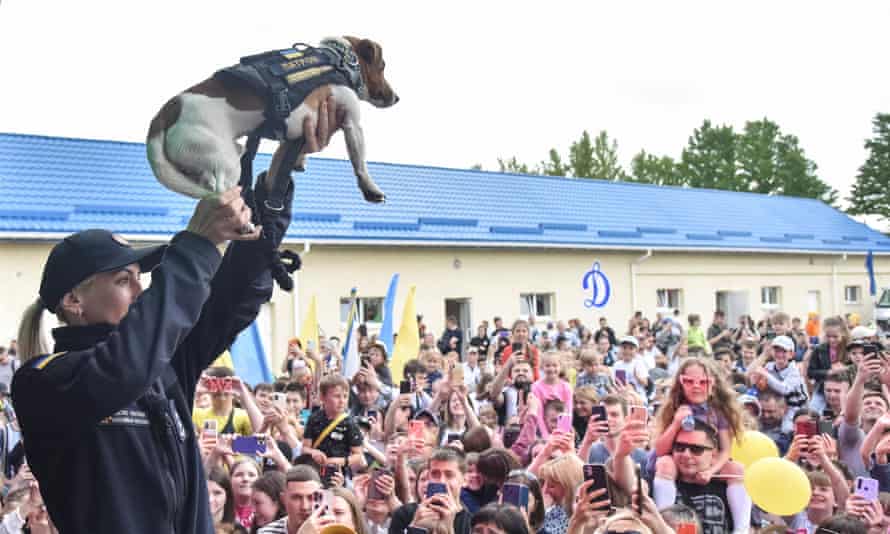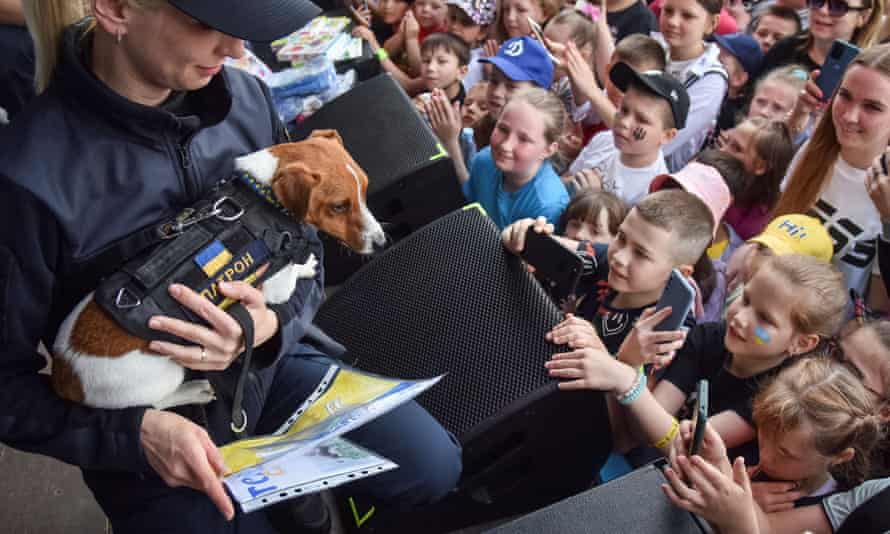 There has been another Telegram update from Serhiy Haidai, governor of Luhansk, this time with what he says is good news – a successful evacuation. He posted:
The mountain community suffers daily from enemy shelling, the racists level the settlements with artillery and aircraft. The hottest in Toshkivka and Zolote, orcs [a slang term for Russian forces] deliberately roam the high-rises. It was extremely difficult to drive, the road is constantly under fire, but our heroes broke through – brought in ambulances and evacuated nine people – retirees and people with limited mobility.
Haidai goes on to claim that the people are now safe.