Ukraine's Kharkiv governor says Ukrainian troops have reached Russian border
The governor of Ukraine's Kharkiv region has said that Ukrainian troops defending Kharkiv have reached the state border with Russia.
Reuters said it could not independently verify the comments made by Kharkiv region governor Oleh Sinegubov on the Telegram messaging service. It was not immediately clear how many troops had reached the Russian border and where.
Kharkiv region governor Oleh Sinegubov wrote on the Telegram messaging app that troops of the 227th Battalion had restored a sign on the state border.
"We thank everyone who, risking their lives, liberates Ukraine from Russian invaders," Sinegubov said.
If confirmed, it would suggest a Ukrainian counter-offensive is having increasing success in pushing back Russian forces in the northeast after Western military agencies said Moscow's offensive in the Donbas region had stalled.
Ukraine has been retaking territory in its north-east, driving Russian forces away from Kharkiv, the second-largest Ukrainian city.
Ukraine's defence ministry said in a Facebook post that the 227th Battalion of the 127th Brigade of Ukraine's armed forces had reached the border with Russia, adding: "Together to victory!"
Belarusian president Alexander Lukashenko has urged other members of a Russian-dominated military alliance to stand united, and accused the West of hoping to prolong the conflict in Ukraine to try to weaken Russia as much as possible, Reuters reports.
Lukashenko, speaking at a summit of the leaders of the Collective Security Treaty Organisation (CSTO) in Moscow, said "hellish sanctions" against his country and Russia could have been avoided if the group had spoken with one voice.
Addressing Russian president Vladimir Putin and the leaders of Armenia, Kazakhstan, Kyrgyzstan and Tajikistan, Lukashenko said in televised opening remarks:
Without a united front, the collective West will build up pressure on the post-Soviet space.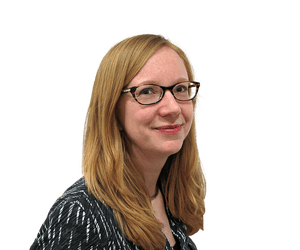 Sarah Butler
McDonald's has initiated a process to sell its business in Russia after 30 years of operating its restaurants in the country, after Moscow's invasion of Ukraine.
In March, McDonald's closed its 850 restaurants in Russia including its site in Pushkin Square in the capital, which was the first in the country.
The Chicago-based company, owns 84% of its stores in Russia, and has said that its restaurants there and in Ukraine contributed 9% of its annual revenue, or around $2bn (£1.6bn).
As part of the exit, the company expects to record a non-cash charge of between $1.2bn (£980m) and $1.4bn.
More to follow here:
The European Commission is set to propose a new package of financial aid to Ukraine on Wednesday, including new loans to provide immediate liquidity to Kyiv and commitments for the long-term financing of the country's reconstruction, officials said.
The size of the short-term financial support is still being defined but two officials familiar with the discussions told Reuters they expected it to roughly cover Ukraine's financial needs for two months, largely through loans, Reuters reports.
A third official said the money would come from the EU budget and from EU governments, dismissing earlier talk that the funds could be raised in the market with the issuance of joint bonds backed by the EU budget.
The International Monetary Fund (IMF) estimated in April that Ukraine needed around $5bn a month for at least three months to plug the immediate financial shortfall caused by Russia's invasion.
The fund's chief, Kristalina Georgieva, has called for this support to come in the form of grants rather than loans.
The scale of EU support will depend also on how much G7 countries are willing to contribute. A meeting of finance ministers of the Group of Seven major economies is scheduled in the second half of this week, just after the commission is expected to unveil its proposals.
McDonald's to exit Russia and sell its portfolio of restaurants in the country
American fast-food giant McDonald's will exit the Russian market and sell its business in the increasingly isolated country, the company said on Monday.
Many western businesses have pulled out of Russia since its invasion of Ukraine in February.
Earlier on Monday, the French automaker Renault announced it had handed over its Russian assets to the government in Moscow, marking the first major nationalisation of the economic disentanglement.
McDonald's closed all of its 850 restaurants in the country, where it says it employs 62,000 people, in March.
But the company decided to take a step further, saying in a statement:
After more than 30 years of operations in the country, McDonald's Corporation announced it will exit the Russian market and has initiated a process to sell its Russian business.

The humanitarian crisis caused by the war in Ukraine, and the precipitating unpredictable operating environment, have led McDonald's to conclude that continued ownership of the business in Russia is no longer tenable, nor is it consistent with McDonald's values.
It said it was looking to sell "its entire portfolio of McDonald's restaurants in Russia to a local buyer".
The company added that after the sale, the restaurants would no longer be able to use the McDonald's name, logo, branding or menu.
Russia, where McDonald's directly manages more than 80% of the restaurants bearing its name, accounts for 9% of the company's revenue and 3% of its operating profit.
The McDonald's chief executive, Chris Kempczinski, said in a statement:
We're exceptionally proud of the 62,000 employees who work in our restaurants, along with the hundreds of Russian suppliers who support our business, and our local franchisees. Their dedication and loyalty to McDonald's make today's announcement extremely difficult.

However, we have a commitment to our global community and must remain steadfast in our values. And our commitment to our values means that we can no longer keep the Arches shining there.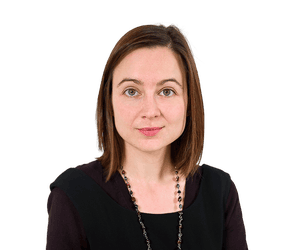 Jennifer Rankin
Hungary has been accused of "holding the EU hostage" over its refusal to agree an oil embargo against Russia, as the bloc struggles to reach consensus on its latest sanctions aimed at eroding the Kremlin's ability to wage war.
Lithuania's foreign minister, Gabrielius Landsbergis, said:
Unfortunately the whole union is being held hostage by one member state.
He was referring to Hungary, which continues to block the oil embargo, despite being offered an extension on phasing out Russian crude until the end of 2024.
"Everybody expected this will be enough," Landsbergis told reporters, reflecting the widespread view that Budapest would fall into line if it got more time to convert its energy system to accommodate non-Russian oil.
The EU's top diplomat, Josep Borrell, said there were no guarantees the issue would be resolved at a meeting of EU foreign ministers on Monday.
He said:
We will do our best to unblock the situation. I cannot ensure this is going to happen because positions are quite strong.
Johanna Sumuvuori, Finland's junior foreign minister, who said she would update her counterparts on Helsinki's bid to join Nato, said on the oil ban:
It's very important to do our utmost, so that we can make a strong statement as an EU.
Full story: Russia warns Finland and Sweden joining Nato would be 'grave mistake'
Russia has told Finland and Sweden that their decision to join the Nato military alliance is a serious mistake with far-reaching consequences and that they should not assume that Moscow will not respond.
The Finnish government on Sunday confirmed its intention to join Nato while Sweden's ruling party agreed to drop its longstanding opposition to the idea, paving the way for a joint membership application within days.
The decisions by the two governments, both of which have remained neutral or non-aligned since the end of the second world war, herald a historic redrawing of Europe's security map prompted by Russia's invasion of Ukraine on 24 February.
"The situation is, of course, changing radically in light of what is happening," Russia's deputy foreign minister, Sergei Ryabkov, said on Monday. "The fact that Finland and Sweden's security will not be strengthened as a result of this is very clear to us."
Ryabkov added that the two Nordic nations "should have no illusions that we will simply put up with it", warning that the move was "another grave mistake with far-reaching consequences" and the "general level of military tension will increase".
Russia has repeatedly warned both countries against joining Nato, saying such a move would oblige it to "restore military balance" by strengthening its defences in the Baltic Sea region, including by deploying nuclear weapons.
Finland shares an 810-mile (1,300km) land border with Russia and Sweden a maritime border. Both countries have for decades considered that joining the 30-member, US-led Nato alliance would represent an unnecessary provocation of Moscow.
However, Putin's invasion of Ukraine on 24 February has led to a profound change in Nordic thinking, with public support for Nato accession in Finland more than trebling to about 75% and rising to between 50% and 60% in Sweden.
The Swedish and Finnish parliaments on Monday began debating the issue, with the session in Helsinki likely to last several days. While 85% of Finland's 200 MPs back membership, 150 have requested to speak and a vote was not expected on Monday.
"Our security environment has fundamentally changed," the prime minister, Sanna Marin, told parliament as she opened the debate on Monday. "The only country that threatens European security, and is now openly waging a war of aggression, is Russia."
Read the full story from my colleagues Jon Henley and Jennifer Rankin here: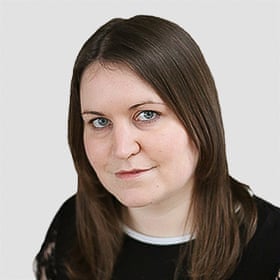 Nicola Slawson
Kremlin spokesperson Dmitry Peskov has said Russia was closely following Finland and Sweden's bids to join the US-led Nato military alliance, and was convinced that their accession would in no way strengthen Europe's security architecture, Reuters reports.
Earlier today, Russian deputy foreign minister Sergei Ryabkov was quoted as saying the west should not think Moscow would simply put up with the expansion of Nato, casting it as a mistake that would stoke military tension.
Summary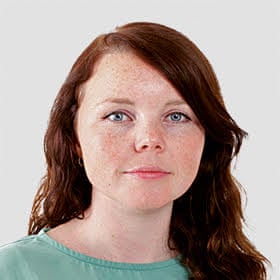 Rachel Hall
Here are the main developments in the Ukraine conflict from the past few hours:
Thanks for following, I'm handing over the blog to my colleague Nicola Slawson for the rest of the day.
Ukraine and Japan have signed an agreement on a $100m (£82m) loan intended primarily to help support vulnerable people in Ukraine following Russia's invasion, the Ukrainian finance ministry said on Monday.
It said the loan was for 30 years and included a grace period of 10 years.
Reuters has some quotes from Russia's deputy foreign minister, Sergei Ryabkov, on Russia's response to the Nordic Nato expansion:
Ryabkov told the state RIA news agency:
They should have no illusions that we will simply put up with it – and nor should Brussels, Washington and other Nato capitals.

The general level of military tension will rise, predictability in this sphere will decrease. It is a shame that common sense is being sacrificed to some phantom provision about what should be done in this unfolding situation.
Russia has given few clues about what it will do in response to the Nordic enlargement of Nato, saying merely that there would be a "military-technical response".
One of Putin's closest allies said last month that Russia could deploy nuclear weapons and hypersonic missiles in the Russian exclave of Kaliningrad if Finland and Sweden joined Nato.
Some analysis from Reuters on Ukrainian officials' claim that Ukrainian troops counterattacking against Russian forces in the country's north-east have pushed them back from the city of Kharkiv and advanced as far as the border with Russia.
Reuters reports:

The developments, if confirmed, would signal a further shift in momentum in favour of Ukrainian forces nearly three months into a conflict that began when Russia sent tens of thousands of troops over the border into Ukraine on 24 February.

Fighting was reported near Kharkiv, Ukraine's second-largest city, on Monday in what interior ministry adviser Vadym Denisenko said was "our counter-offensive".

"It can no longer be stopped …Thanks to this, we can go to the rear of the Russian group of forces," he said.

Kharkiv, lying about 30 miles (50km) from the border with Russia, had endured weeks of heavy bombardments from Russian artillery. The Russians' routing from there follows their failure to capture the capital Kyiv in the early stages of the war.

Ukraine's defence ministry said on Monday the 227th Battalion of the 127th Brigade of Ukraine's Territorial Defence Forces had reached the border with Russia

"Together to victory!" it said.

Kharkiv region governor Oleh Sinegubov said the troops had restored a sign on the border.

"We thank everyone who, risking their lives, liberates Ukraine from Russian invaders," Sinegubov said.

Reuters could not immediately verify Ukraine's battlefield account and it was not clear how many troops had reached the Russian border or where.

If confirmed, it would suggest a Ukrainian counter-offensive is having increasing success in pushing back Russian forces in the north-east after western military agencies said Moscow's offensive in two eastern provinces known as the Donbas had stalled.

Nonetheless, the governor of the Luhansk region in Donbas, Serhiy Gaidai, said the situation "remains difficult", with Russian forces trying to capture the town of Sieverodonetsk.

He said leaders of the Lugansk People's Republic, the territory in Luhansk controlled by Russian-backed separatists, declared a general mobilisation, adding it was "either fight or get shot, there is no other choice".

In the south, fighting was raging around the city of Kherson and Russian missiles struck residential areas of Mykolayiv, the presidential office in Kyiv said. Reuters was unable to verify the reports.

Nato secretary general Jens Stoltenberg said on Sunday Ukraine could win the war, an outcome few military analysts predicted when Russia invaded Ukraine.
EU foreign ministers sought to publicly pressure Hungary to lift its veto on a proposed oil embargo on Russia, with Lithuania saying the bloc was being "held hostage by one member state".
Reuters reports:
The embargo proposed by the European Commission in early May would be the harshest sanction yet and includes carve-outs for EU states most dependent on Russian oil.

But Hungary, Moscow's closest ally in the EU, has said it wants hundreds of millions of euros from the bloc to mitigate the cost of ditching Russian crude. The EU needs all 27 states to agree to the embargo for it to go ahead.

Hungarian foreign minister Peter Szijjarto said on his Facebook page on 11 May that there was no solution in sight.

However, EU ministers ranging from Austria to Estonia said there would still be an oil embargo, even if it took longer to come to an agreement.

An oil embargo, already imposed by the United States and Britain and which would follow five rounds of earlier EU sanctions, is seen as the best way to reduce Russian income for its war in Ukraine.

The EU's foreign policy chief, Josep Borrell, last week signalled that Monday's meeting might have been the moment for a breakthrough. On Monday, he said he was doing his utmost to unblock the situation.

Some diplomats now point to a 30-31 May summit as the moment for agreement on a phased ban on Russian oil, probably over six months, with a longer transition period for Hungary, Slovakia and the Czech Republic.