Key events:
Prime minister Fumio Kishida has arrived at his office by helicopter and is currently meeting with officials.
'This is a very, very sad moment' – Blinken
US Secretary of State Antony Blinken has expressed deep concern over the condition of Shinzo Abe.
"Our thoughts, our prayers are with him, with his family, with the people of Japan," Blinken said on the sidelines of a G20 meeting on the Indonesian island of Bali. "This is a very, very sad moment. And we're awaiting news from Japan."
Suspect was 'former maritime self defence force member' – reports
Japanese media has reported that the suspect in the shooting had been a member of the maritime self defence force member for about three years, until around 2005.
Two women who witnessed the incident told NHK that the man approached Abe from behind when he was delivering his speech. A first gunshot was heard, nobody appeared to be injured, the witnesses said. When a second shot was fired Abe fell to the ground and people rushed to treat him.
Abe's scheduled speech had been publicised on Thursday evening.
Taiwanese president Tsai Ing-wen and Indonesian Foreign Minister Retno Marsudi are among the latest to release statements following this morning's shooting.
In a Facebook post, Taiwanese president Tsai Ing-wen wrote:
I believe everyone is as surprised and sad as I am. Taiwan and Japan are both democratic countries with rule of law. On behalf of my government, I would like to severely condemn violent and illegal acts.
Former Prime Minister Abe is not only a good friend of mine, but also a staunch friend of Taiwan's. He has supported Taiwan for many years and spared no effort to promote the progress of Taiwan-Japan relations.
Teuku Faizasyah, Indonesia's foreign ministry spokesman on behalf of Foreign Minister Retno Marsudi, said in a statement:
The minister has expressed her sympathies in the name of G20 foreign ministers to the Japanese foreign minister.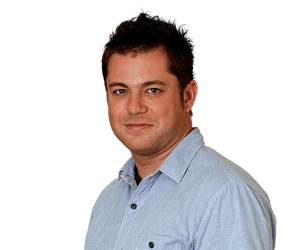 Justin McCurry
Media reports quoted police as saying that the weapon thought to have been used in the attack was homemade. A photograph showed two cylindrical metal parts that appeared to have been heavily bound with black tape lying on the road near the scene of the attack.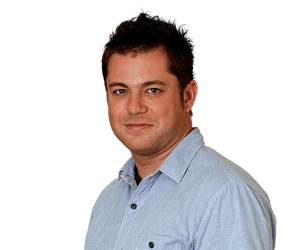 Justin McCurry
Japan has close to "zero-tolerance" of gun ownership – an approach that experts say contributes to its extremely low rate of gun crime. There were six reported gun deaths in Japan in 2014, according to the National Police Agency, and the number rarely exceeds 10, in a country of 126 million people. In 2006, just two people were killed in gun attacks.
The 1958 law on the possession of swords and firearms states: "No one shall possess a firearm or firearms or a sword or swords."
Among the few exceptions are shotguns for hunting and sport. Even then, prospective owners must attend classes and pass written and practical exams. They must then undergo psychological assessments to determine they are fit to own a firearm. Police background checks are exhaustive and even involve questioning the gun owners' relatives.
Civilian ownership of handguns is banned. The few violations reported in the media usually involve members of the country's yakuza crime syndicates. According to police, there were 21 arrests for the use of firearms in 2020, with 12 of them gang-related, Nikkei Asia reported.
Here is some further reaction from Australia.
Australian Prime Minister Anthony Albanese has said his thoughts are with Shinzo Abe's family, and with the people of Japan.
Former Australian Prime Minister Scott Morrison has said described Shinzo Abe as "one of the most important global leaders of the post war era".
Morrison wrote in a statement posted on Facebook:
I am deeply distressed to hear the reports of the alleged attack on former Japanese PM Shinzo Abe. PM Abe is a great and wise friend of Australia and one of the most important global leaders of the post war era. Our prayers are with him, his wife Akie and the people of Japan at this very difficult time
Mobile phone footage captures moments of attack
We have just launched some video footage of the incident in which Abe was shot.
Former Australian prime minister Malcolm Turnbull has said he is horrified to hear of the shooting, describing Shinzo Abe as "one of the great leaders of our times".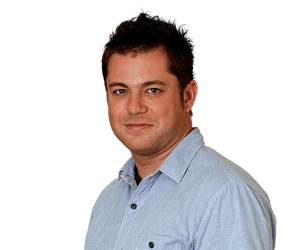 Justin McCurry
Japanese media have said that the country's former prime minister, Shinzo Abe, is in a state of cardiopulmonary arrest after apparently being shot during a campaign speech on Friday in western Japan.
National broadcaster NHK has quoted firefighters as saying he has no vital signs.
No updates on Abe's condition have been given since the incident occurred almost two hours ago. Japanese media often use the term "in a state of heart failure" to describe situations in which the victim is no longer alive but a doctor has yet to sign their death certificate. It is not clear at this point if this is what has happened in Abe's case.
The United States is "saddened and shocked" by the shooting of Japan's former prime minister Shinzo Abe, US ambassador Rahm Emanuel said on Friday.
"Abe-san has been an outstanding leader of Japan and unwavering ally of the United States," Emanuel said in a statement.
"The U.S. government and American people are praying for the well-being of Abe-san, his family, and the people of Japan."
Abe was in the western city of Nara near Osaka when he was attacked on Friday.
Nara map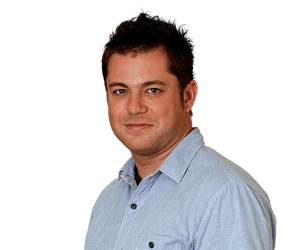 Justin McCurry
Japan's chief cabinet secretary, Hirokazu Matsuno, described the attack as "unforgivable, adding that the prime minister, Fumio Kishida, had cancelled campaign stops in northeastern Japan and was returning to the Liberal Democratic party headquarters in Tokyo.
Japan's former prime minister Shinzo Abe has been rushed to hospital after he was apparently shot while giving a speech in Western Japan.
Abe is reportedly in heart failure, where the heart can't pump enough blood to meet the body's needs. According to Associated Press, the term is sometimes used by officials in Japan to describe situations where victims are no longer alive, but before a formal declaration of death has been made.
Abe has been sent to a hospital and appears to have no vital signs, according to a local fire department, Japan's public broadcaster NHK has reported.
Police arrested a male suspect at the scene on suspicion of attempted murder, according to Japan's public broadcaster NHK.
Abe had been in the city of Nara giving a campaign speech ahead of this Sunday's upper house elections when gunshots were heard.
NHK public television broadcast footage showing Abe collapsed on the street, with several security guards running toward him. Abe was holding his chest when he collapsed, and his shirt marked with blood.
Hello, Rebecca Ratcliffe here.
Japan's former prime minister Shinzo Abe is in a "state of cardiopulmonary arrest" after he was apparently shot while giving a campaign speech in western Japan on Friday.
Read here our latest report from my colleague Justin McCurry in Tokyo.
We will bring you further updates on this live blog.